Hi everyone!
I'm back here once again seeking your help... I'm in the early stages of pre-production of a new short-film, which contains a night scene on an isolated road country side... I would say about 300ft of road, maybe less, not more.
And here I am trying to figure out how to light this scene... the cheapest way possible... I've searched on the forum and found another thread in which David Mullen posted a couple shots of a similar location that he's lit (Hello David, if you read this, these shots are absolutely stunning!), he was saying he used two 18k HMI's, I'm wondering what kind of generator I need to power these, (probably a truck generator, which hopefully is sound proof? we have dialogue that night...)  
Also, I'm not sure I get how he was able to have the silhouette so outlined with just a little HMI joker on the side, and the big ones far behind...
David's shot :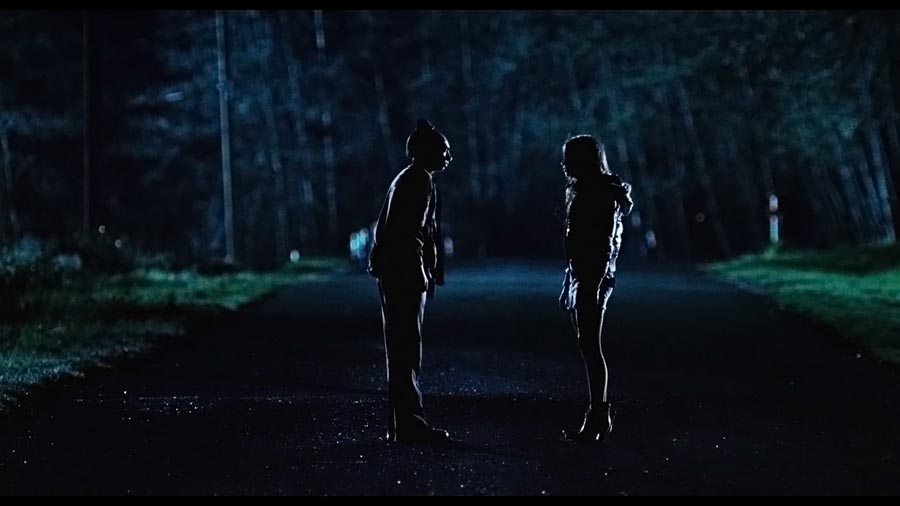 That being said I'm looking for something a bit more bright, more along the line of the opening scene of the original Men in Black, or the final scene of Paul (2011) in the forest.. I was thinking about maybe using led panels for the closer shots. also because these come with batteries, so we'd be good sound wise, but that won't work for the wider shots... 
Please, anyone has any ideas? 
Thank you so much in advance!