I tried running an Arri S magazine motor at 8V then at 12V, and sure 'nuff,
it does run faster at 12V.
So I decided to stick a resistor inline with the motor.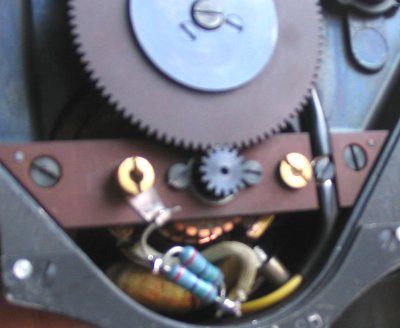 (Well, it's two 15 ohm resistors in parallel for 7.5 ohms resistance. The motor voltage is now about 9V.)
Curious if this is necessary, or if they can be run at 12V with no ill effects.