I just saw
Bee Season
this past weekend, and was very impressed with the images by Giles Nuttgens. I have a soft spot for anamorphic anyways. He seemed to capture the story so elegantly with his choice of tones and colors, using shallow focus for much of the film. I guess you would call it 'realistic' style lighting. The images did have some magic, and I'm sure a great cast and art direction had a lot to do with it. If anyone knows what kind of lenses & stock were used, please post. There was a Kodak logo at the end so at the very least I guess it was printed on Kodak stock. There were credits for color timers so it appears to not have undergone a DI.
The theatre I saw it at appeared to be not as wide as the trailer (which is 2.35 or 2.40), is it possible anamorphic films get clipped at some theatres? Perhaps because of the screen size or something? The screen was curved, so perhaps it was just my perception. There were only six other people in the theatre which is a shame, this is a great film. (boxofficemojo.com has it at only $440,270 domestic US as of this posting). Any film that attempts to define our relationship with the divine has my attention, and Bee Season does this admirably.
My favorite parts of the movie (and I'll try not to spoil too much) were the shots of Juliette Binoche's character and her husband during flashbacks, and where Richard Gere's character sees what his wife has been up to (
Shot-59.jpg
). Also Nuttgens use of reflections (
Shot-40.jpg
/
Shot-50.jpg
) were pretty nice, a great balance of reflection vs subject, which makes things more interesting especially when there's a lot of scenes of people driving in cars.
I've also posted a plethora of screen caps from the 1080p trailer below. If you haven't seen what 1080p H.264 looks like, check them out. Someone correct me if I'm wrong, but isn't this the quality that we'll see from HD-DVD & Blu-Ray? It's definitely a step way above DVD, but I'm somewhat disappointed of the still noticeable compression. Perhaps with the higher storage on the new HD-DVD & Blu-Ray disks that they can get away with less compression?
I've yet to see the trilogy of films from Deepa Mehta;
Fire, Earth,
and
Water
. I've moved
Fire
and
Earth
to the top of my NetFlix queue, but still haven't found a theatre that is running
Water
(it was supposedly released sometime this year?). If anyone knows where
Water
is playing in the LA area, let me know! After
Bee Season
I think I'm a Giles Nuttgens fan for life. I think I may even revisit
Swimfan
and
Battlefield Earth
, which I think I erased from my memory after seeing them.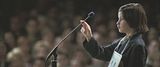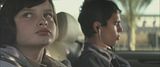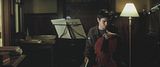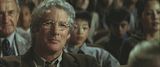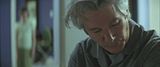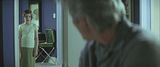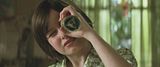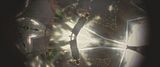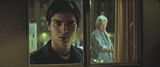 Shot-1
Shot-2
Shot-3
Shot-4
Shot-5
Shot-6
Shot-7
Shot-8
Shot-9
Shot-10
Shot-11
Shot-12
Shot-13
Shot-14
Shot-15
Shot-16
Shot-17
Shot-18
Shot-19
Shot-20
Shot-21
Shot-22
Shot-23
Shot-24
Shot-25
Shot-26
Shot-27
Shot-28
Shot-29
Shot-30
Shot-31
Shot-32
Shot-33
Shot-34
Shot-35
Shot-36
Shot-37
Shot-38
Shot-39
Shot-40
Shot-41
Shot-42
Shot-43
Shot-44
Shot-45
Shot-46
Shot-47
Shot-48
Shot-49
Shot-50
Shot-51
Shot-52
Shot-53
Shot-54
Shot-55
Shot-56
Shot-57
Shot-58
Shot-59
Shot-60
Shot-61
Shot-62