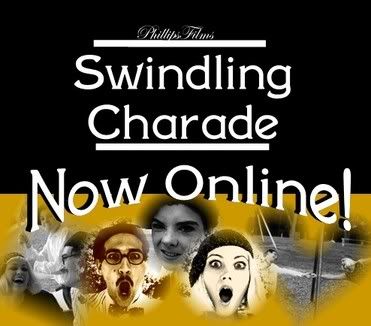 Here's a Christmas present for you guys, my silent short comedy shot on film!(Super 8 of course!) You can view the film
here!
. Feel free to leave comments here or at youtube.com.
Here is a quick summary...
"This film takes place in 1920s/30s era in the style of those great silent comedies of yesteryear. We find Arthur(Cohen Phillips) trying to meet up with the girl of his dreams Vera.(Brooke Willhite) But along the way the Keystone Kid(Michael Reiser)gets in the way and things go awry."
Some of you guys might recognize the character of "Arthur" as I did a short test film with him with my 16mm B&H. That topic and that clip is still
online.
Enjoy everyone and Merry Christmas!
*if this isn't in the right place feel free to move it mods*
Edited by HTTK, 24 December 2005 - 04:43 PM.