Thought I would do a series of posts from the start of production through to the final finished product. Hope you guys find this interesting. I'm only 23 so a great learning curve it has been!!!!
Ok, first post ? lets talk about the camera.
I wanted a cheap 16mm camera with a wide angle zoom lens and a budget video tap. They don't really exist - so I made my own.
I bought this k3 of eBay for £120 and fortunately it ran ok. I purchased the lens from some guy in Russia; it?s a 7.5mm ? 75mm from a Kinor 16, which is based on a Zeiss model. This lens is amazing; forget your distorted 8mm peleng! I then sent the lens to Olex from
http://www.geocities...amera/index.htm
who set the flange focal distance and modified to fit my bayonet k3. Olex is an extremely helpful, talented and honest man who did a fab job. I also sent the body to him as well. He continued to remove the loop formers, cleaned the ground glass, re set the flange focal distance and gave the whole thing a good polish. The matte box is made by Lee Filters. I modified the inside and also made up some custom-made lens support bars. All filters are placed at the rear of the lens. I also wanted a video tap to make tracking shots easier. A small security camera is connected to a small LCD monitor. Both items run off a special 12volt battery. The screen is only used for framing.
Check out the pics!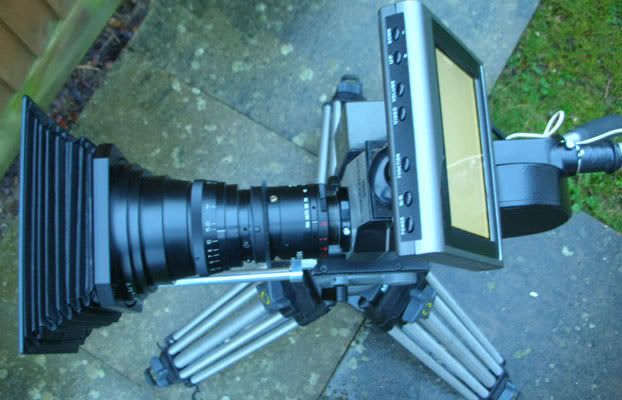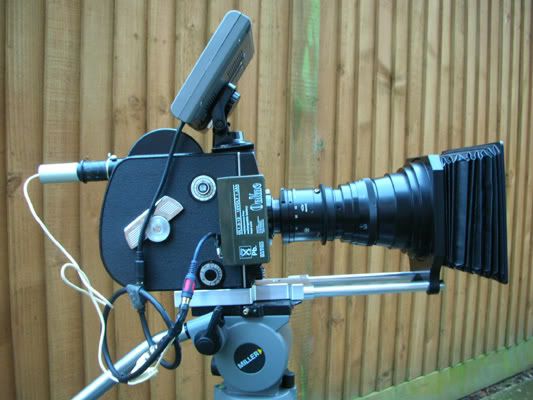 Any questions - fire away
Next post will be the first day of shooting