Here's the first (I've either shot or edited other people's stuff before) music video I did almost
everything
on myself (costumes by Ellen Utterström).
I filmed, storyboarded, lighted, edited, even made a reflector umbrella of an old real umbrella... and a crude stabilizer
.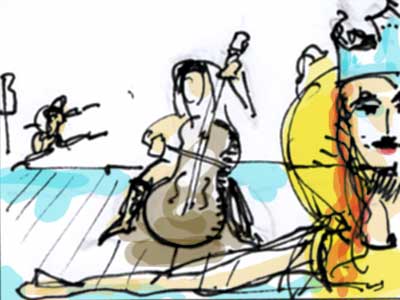 Not something I would recommend, it was seriously hard work. But I guess I learned loads. Please feel free to comment all you like.
video page here