This small 24P HDCAM feature I shot finally came out on DVD last week (and "Akeelah and the Bee" comes out next week.) And the 24P HDCAM feature I shot called "The Quiet" opened theatrically on Friday, to mostly negative reviews unfortunately.
Anyway, I pulled some frames to discuss some of the use of filters and exposure, etc. I used for the movie.
For the most part, the movie was shot sharp and clean. For example, here is an exterior scene: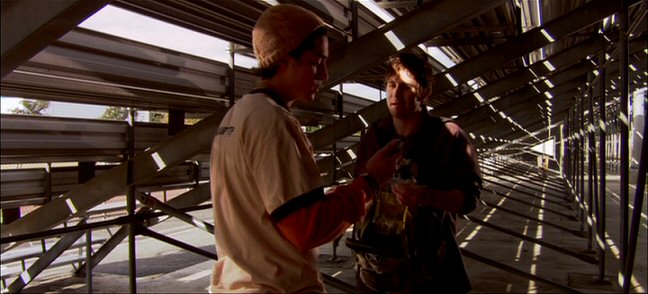 For some of the more romantic or "happy" scenes, I used a 1/8 ProMist; on the tighter shot in this case, I added a 1/2 Soft-FX to the 1/8 ProMist. She was keyed with some 2K's going through a row of 4x4 frames of Bleached Muslin (there was a row because she walks across the room into a close-up):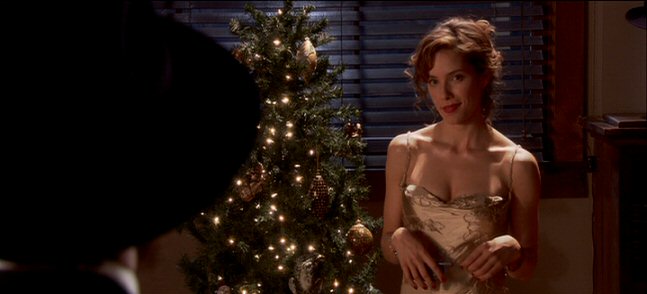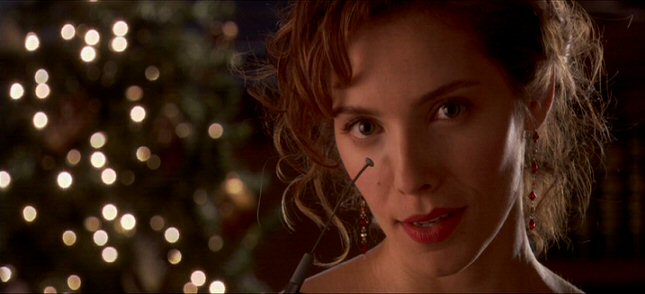 The characters end up in a tent decorated in rich fabrics. Because we saw the entire room in this shot, it was lit only by the hanging practicals. I used a 1/8 ProMist for the early dinner scenes but as the night wears on, I went back to an unfiltered look.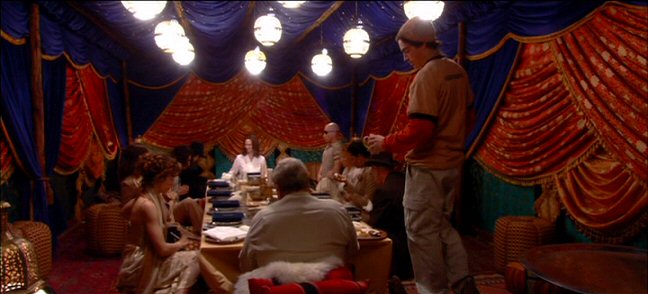 The flashbacks during the dinner were stylized; I used a 1/2 ProMist, pulled the color down in post, and played with overexposure & clipping to make them look a little surreal: