Hey Folks,
I was reading this post:
http://www.cinematog...showtopic=19232
- in which I found it very helpful along with that youtube example.
My question is - how can i get the right amount of lighting (with blue gel) on my characters face without under or over exposing my scene?
I have 2 (650) and 2 (1k) lighting gear along with all kinds of different color gels. The reason whY i want to use dark blue because my character will decide to take her own life (commit suicide) and to me that is a cold hearted thing to do and this is why I would like to use a dark blue color (as blue is associated to "cold")
I am filming on a Bolex 16mm camera and using a 25mm lense and will be pretty much 1 - 3 meters away from my character. Also I will use a 75mm lense and will be 5 feet away and finaly i will use a 10mm lense and will be around 2meters away, I'm not sure if this info is asked for when you ask for help on lighting but I thought i would include it since I am new to this commity and I would like to be as specific as possible.
So yesterday i was testing out the lighting set up myself and i put the blue gel on the 1k light and pointed it @ my character and turned the knob down on the light to get a hard blue color and it look very nice! but when I looked through the view finder it wasn't that clear, meaning it was still a little dark so how can I set up this scene properly? Should I point light to the ceiling and get it to beem down to the ground? Because if I point it in the same direction it kills the blue.
Here's an example of what I would like (i know the mise en scene is favoured in blue) also I will be doing alot of close up shots so here is an example and just to be more clear, I'll show the location Im shooting @ - sorry for the long post but again I just wanted to give you as much information and get your expert advice.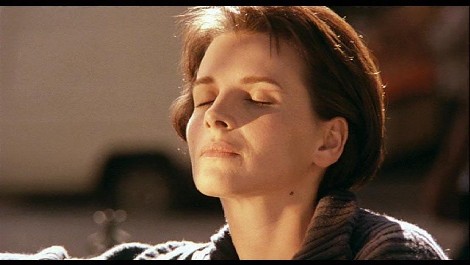 many thanks,
my best,
Joey Dee