Following up on our discussion of b&w from the thread on "The Good German", I just saw this B-movie from Fox, shot by Edward Cronjager.
It's a good example of basic film noir, and how it mixes realism with German Expressionism. The story intercuts flashbacks with a police interrogation of a suspect. You see here in these shots of the interrogation that the lighting on the hero (Victor Mature) is fairly motivated and practically achieved -- he is toplit by a hanging lamp, plus he has another lamp shining into his face. The chief detective interrogating him is silhouette because the hero can't make his features out due to the lighting in the room.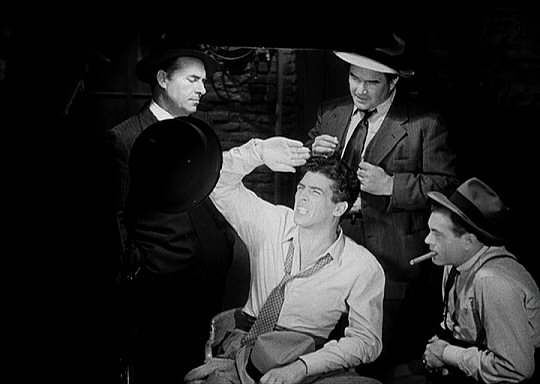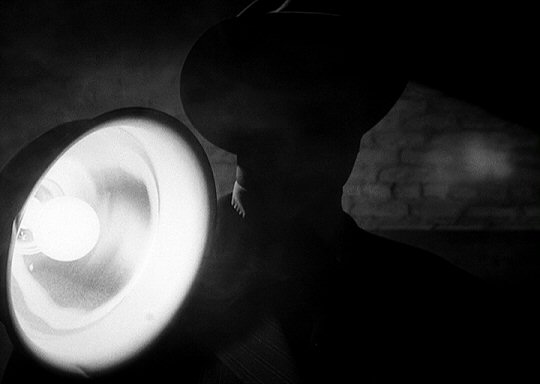 Later on, the detective comes back into the room and the DP cheats a little more light onto him in the darkness, since his identity is not a mystery by this point.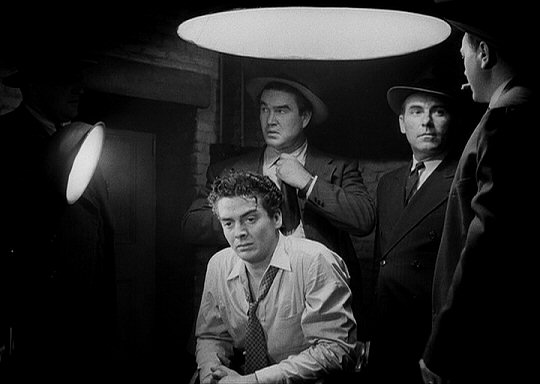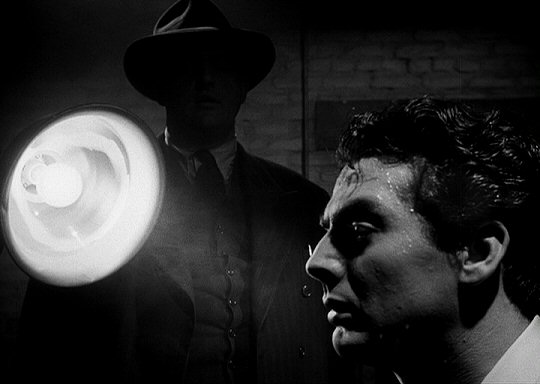 Victor Mature leaps up to attack the detective, knocking over the standing lamp, causing the two men to be almost silhouette.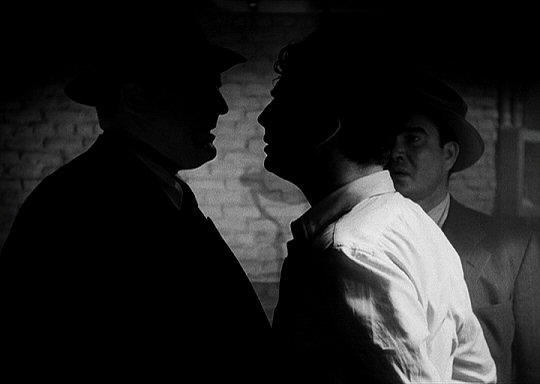 You see how the b&w lighting allows the image to be both simultaneously gritty and realistic yet stylized and theatrical. It would be harder for color to achieve this type of mood.
I would add that the rest of this movie, which is mainly the flashback before the murder, is not really lit in a film noir style, but more of a high key romantic style.