That low-budget (under 1 mil.) feature I did in Austin, TX in conjunction with some UT Austin students on the crew, came out today on DVD. It was shot in 24P HDCAM on a Panavised F900 through Panavision Dallas, 8-72mm Digital Primo zoom.
We smoked a lot of the movie and aimed for a stylized cold, blue-ish look, somewhat desaturated. It was not intended to look realistic. Many scenes indoors were shot in "moonlight" for example. Scenes that were not smoked used a #1/8 ProMist, sometimes combined with a #1/2 Soft-FX on close-ups. I pulled some sample frames that give you an idea of the approach. We tried to shoot in silhouette a lot.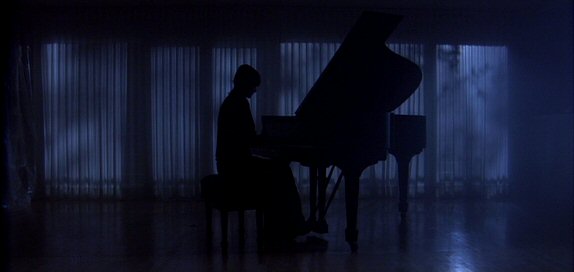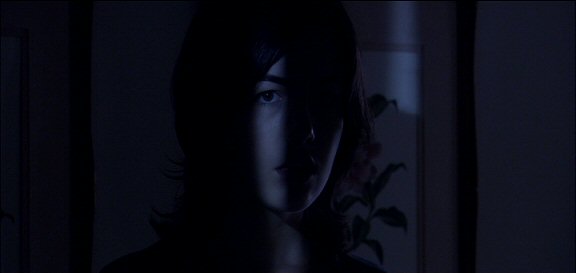 Here is an ordinary dinner scene, the people lit by the real bulb in the overhead practical.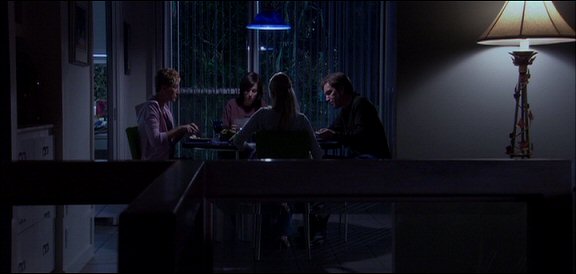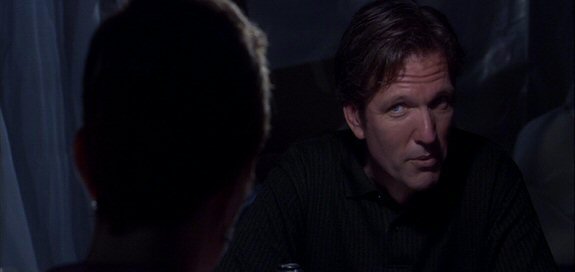 For a later dinner scene with the same lighting in the wide shot, I decided to replace the bare bulb for a Chinese Lantern on the close-ups: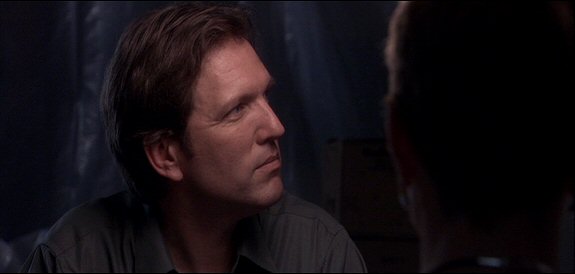 I discovered that I could backlight the shiny tiled hallway in the school at night with a single vertical Kinoflo tube outside of the glass doors. That single tube got reflected down the length of the hallway. Here I played the scene in silhouette: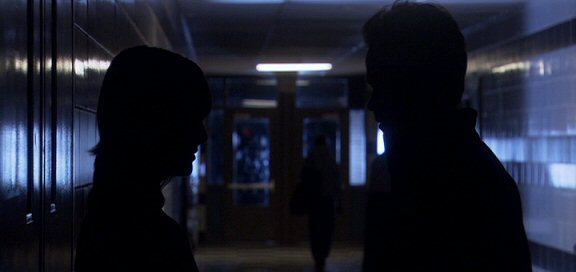 In this later scene, I added an overhead Chinese Lantern: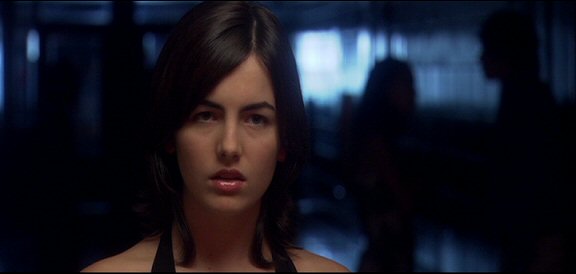 Here is a day scene in the school hallway: