I'm in the prograss of attending a film/tv school in Denmark and at the moment we're filming a short fiction film.
One of the scenes involves a man trying to commit suicide, because a few months ago he just lost his wife to a robbing/shooting incident and not long after he lost his job, and his life basically just sucks.
So, he tries to attempt suicide by filling his tub up with water, taking a (plugged-in) radio, and then throwing it in.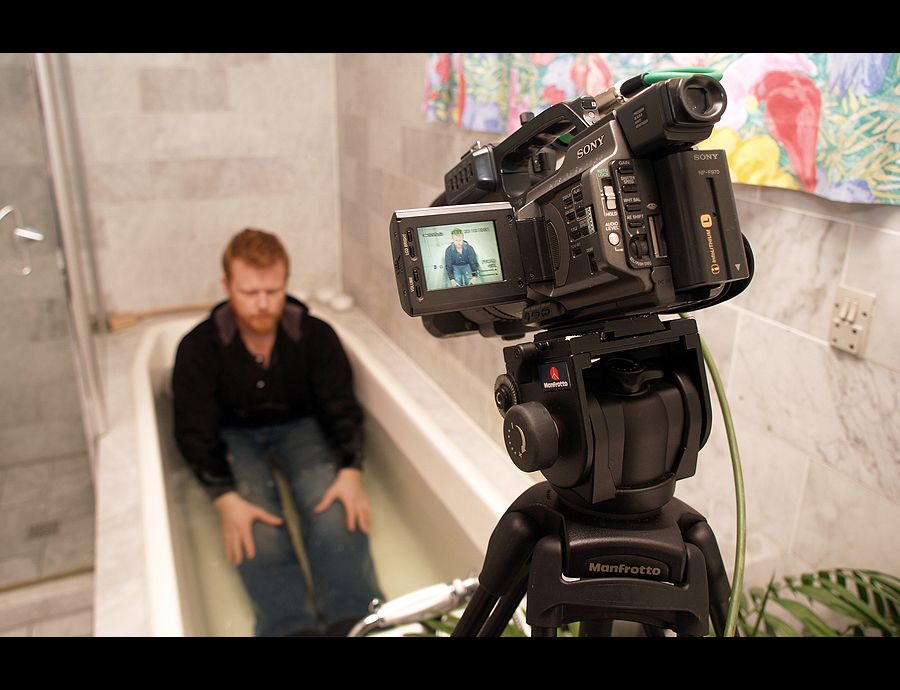 The thing is, the split-second he lets go of the radio, all the power in the entire house goes out. So, nothing happens.. he's still alive... After a few seconds of realizing he's still alive, he gets out of the tub and walks over towards the mirror. Then, the power comes back on. What we want to do, is when the power comes back on, show a bunch of sparks/shocks comming from the radio, which is still turned on and in the tub .. how do we do that?
We use both Adobe Premiere and Final Cut Pro.. can this effect be done in any of those programs?
Looking forward to hearing back from u experts