I have recently come into the possession of a Revere Model 88 double 8 film camera circa 1944-1946. It came with the instruction manual, a leather case, and I'm sure there is still a roll of film inside the camera.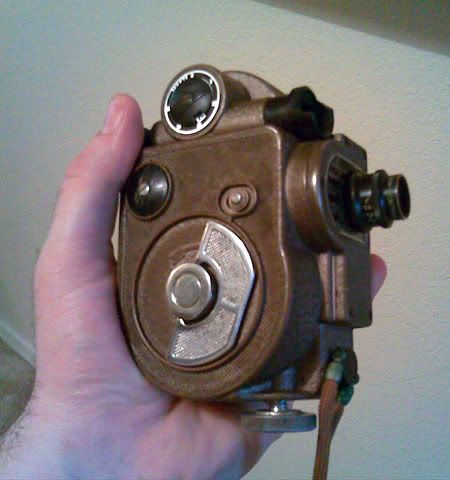 I was wondering if anyone knew a place that could clean it, and possibly fix it a bit. As you can see there is some minor damage to the view finder. When looking through the view finder the image is blurry, I'm sure it's from this damage.
I'm interested in knowing if the film left inside it could be developed as well and if there is anyone selling any film stock that would fit this camera. Would standard 8mm work for this?
Thanks in advance for the help.
-Dave
Edited by D.A. Currier, 27 March 2007 - 12:06 AM.