Our music clip "Kodachrome," shot on Super 8, wins the Shoestring trophy at The 49th Rochester International Film Festival, New York (USA). The film is an homage to the Kodachrome 40 Super 8 film that ceased production last year. The short, realized by Heiko Riemann and Jürgen Lossau, uses the hit "Kodachrome" by Paul Simon to tell its story. "Kodachrome" was produced in September 2006 and processed at the last lab in the world able to work with Kodachrome: Dwayne's in Kansas (USA). The video transfer was performed by AVP in Munich (Germany), using a Rank Cinetel MK III.
The award is a special honour for us, because it is presented in Kodak's hometown, Rochester, New York. The Rochester International Film Festival is, according to its claim, the world's oldest continuously-held short film festival. On May, 3, 2007, the film "Kodachrome" will be shown in the Dryden Theatre at George Eastman House. This cinema has nearly 600 seats. The organizers of the festival, Movies on a Shoestring, Inc., is an independent, non-profit, all-volunteer organization. They are not affiliated with George Eastman House, but do greatly appreciate its support.
Juergen Lossau
www.smallformat.de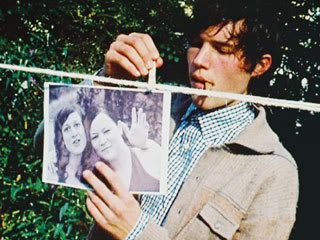 Edited by Jürgen Lossau, 05 April 2007 - 03:09 PM.