Having no money for a camera at the moment (and being in the middle of "the Five C's of Cinematography" and
really
wanting to make more film) I made my first long animation.
A promo for a Swedish artist called
Emrik
. The song is in Swedish, our protagonist voices certain complaints on his share in life. Sort of. "When will he get his great "bonus"". Greatly inspired by Monty Python, gaming and
Rathergood
.
WACOM-collage-work. Animated in Flash 6,
more on how to do that here
. Cut in FinalCut.
Watch here:
YouTube
Less noisy alternative (starts at once though):
Krummagumma
Or on my
homepage
. Click "promo" under news on the very first page. Winmedia, and iPod download and all sorts.
Stills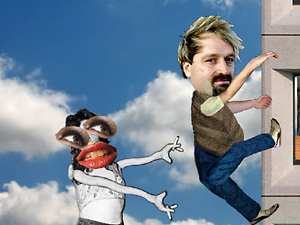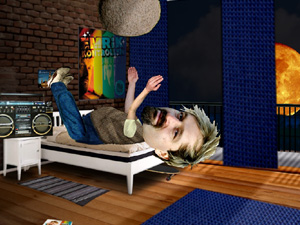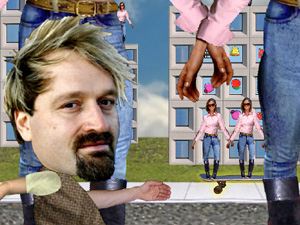 Storyboard