This is one of the weirdest 40's Hollywood musicals I've ever seen... the surrounding plot is paper thin (star Alice Faye once said that her voice was deeper than the plots of the musicals she starred in) but the musical numbers are bizzare.
First thing you notice is the complex camera moves that Busby Berkeley manages to do on a crane with a 3-strip Technicolor camera -- the first shot goes on forever, from one item to another, in different lighting cues, until it ends up in a wide shot of the whole stage and audience. Another scene involving Benny Goodman's orchestra reminded me of Spielberg's crane shots in "1941", with the camera flowing past musicians and then craning to extreme wide shots, then booming back in again.
Then there's the infamous Carmen Miranda number involving the women holding giant bananas in their hands... with the camera not only craning in and out, up and down, but also on a dutch head tilting back and forth.
Then the final musical number just gets totally wacky. After one section involving Alice Faye singing to some waltzing kids, it tilts from her face to the kids dancing: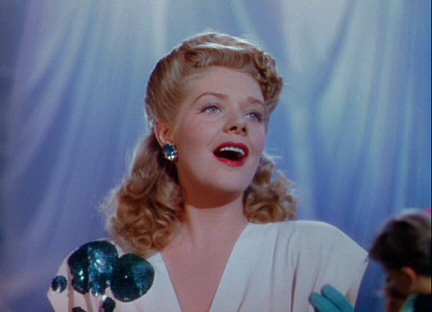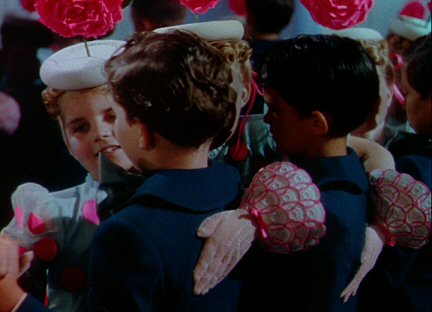 Then dissolves to a giant hand of neon rings: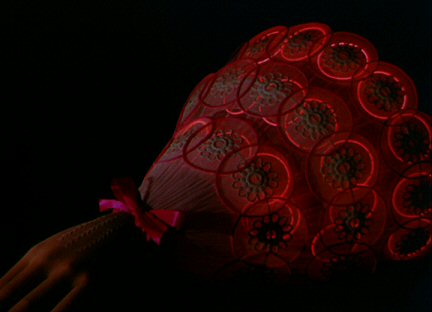 The rings form patterns as dancers in the dark handle them, and at some point, the rings lower from the ceiling back to the dancers: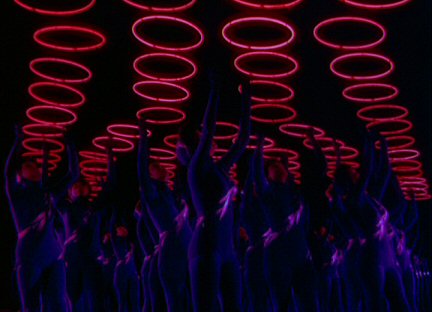 Then the camera goes through a ring, which forms a circular frame for a kalaidescope effect of dancers forming abstract colors: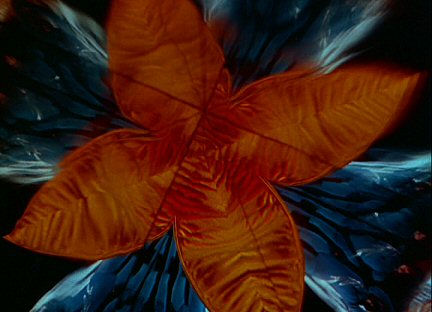 Which goes into another circle where disembodied heads of all the main characters sing a verse from the song: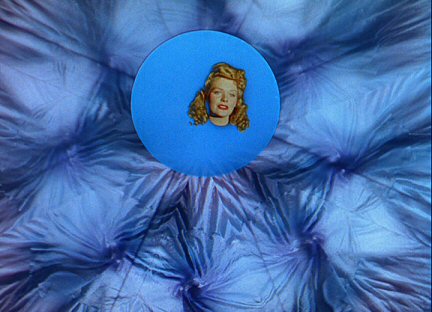 Until the screen is filled with little disembodied heads singing like stars in the sky.
And you have to remember that there are very few cuts in this piece, and the camera is constantly swooping in and pulling back again.