Tom Lowe asked me on the RedUser site about the possibility of shooting by real moonlight or starlight.
I'm out in the Mojave Desert visiting my parents, and being a full moon tonight, I decided to take my light meter and my Nikon to see what it would be like to shoot a scene by real moonlight.
Figuring that two-stops underexposed would look about right for a moonlit scene, the real moonlight, according to my incident meter, needs to be shot at 8000 ASA at f/1.3 at 24 fps with a 180 degree shutter to end up two-stops underexposed. Not in the realm of impossible for a digital camera, especially if you are willing to turn the shutter off or nearly so, or undercrank a little, for example, use 4000 ASA but a 360 degree shutter.
I took some photos, at 800 ASA, f/3.5, with a 4 second shutter speed, which is a bit more exposure than what I mentioned above: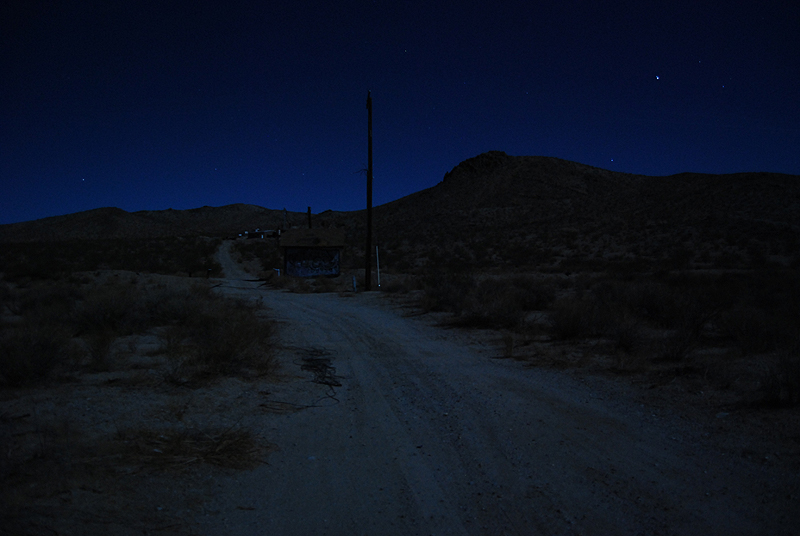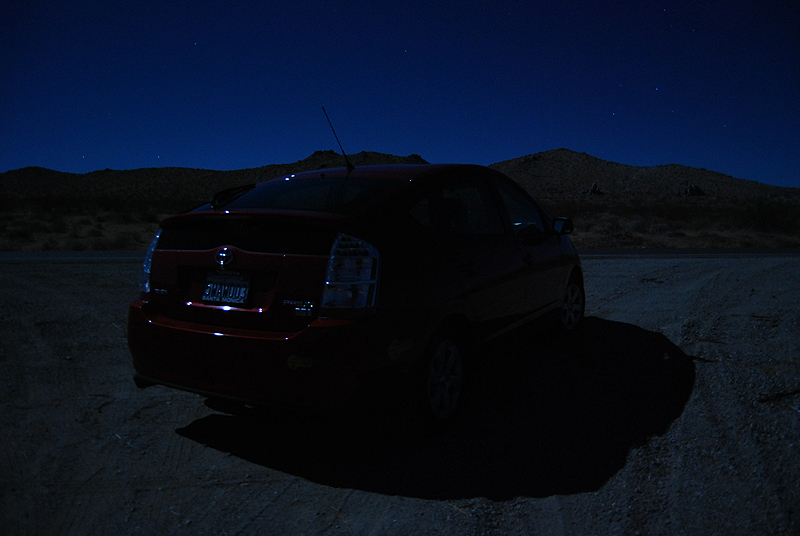 Just for fun, I took a photo of my car with a 30 second exposure: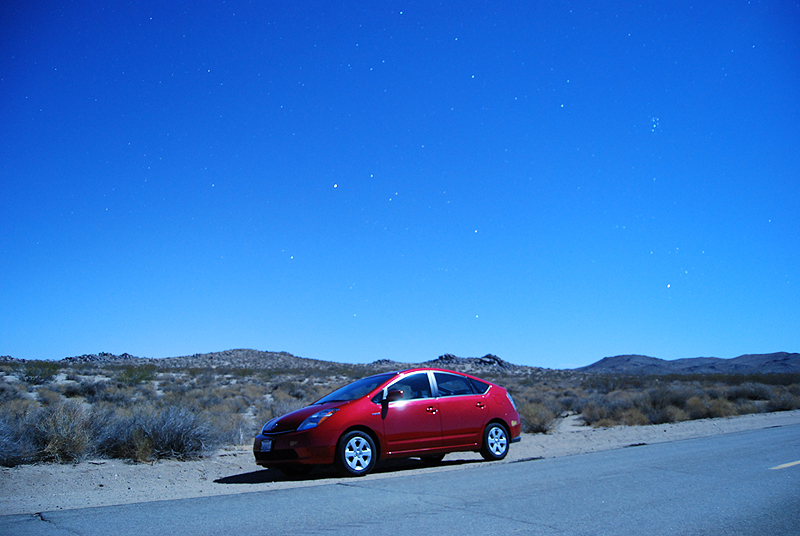 Now one thing this experiments teaches me is that a night with a full moon is a bad time if you want to see stars -- normally the desert night sky is full of stars but the moon is too bright tonight to see many.
The photos also suggest that faked day-for-night is not so far off from the look of real moonlight in the desert...