Not very often that the same DP has to shoot the same scene twice for two different directors. There is a simple dialogue scene in an office early on, lit for sunset by Storaro. It's interesting to see the differences.
First off, the DVD (and brief theatrical run by a print made off of the HD-D5 home video master) of "Dominion" (original Paul Schrader version) is an odd aspect ratio -- I guess it's supposed to be the full-frame transfer of the 3-perf Univisium frame, but it's something like 1.9 : 1, not 2:1. Close enough I guess.
The Renny Harlin version, shot second, was released in 2.40, and the DVD is letterboxed likewise. It was digitally-timed by Storaro actually (his first D.I. I think), with Harlin's input, and has a slightly "ENR" look added, and an overall mustard-yellow patina to many scenes.
I don't know who timed the "Dominion" version but it's a bit low-contrast at times.
The staging & dialogue of the two versions are slightly different, with everyone remaining standing in the Harlin staging. Here are some examples from the two versions: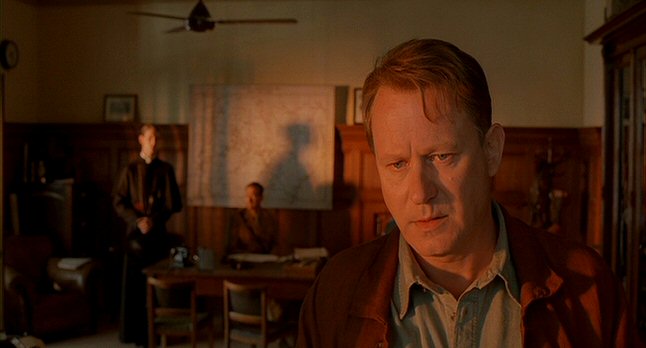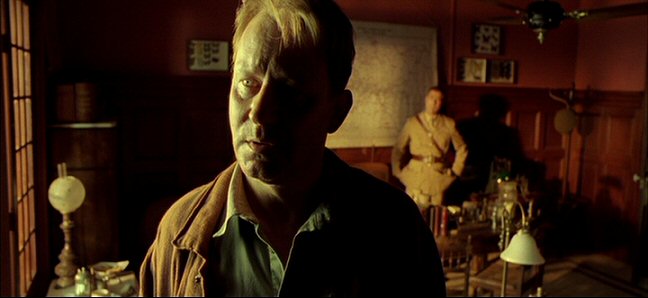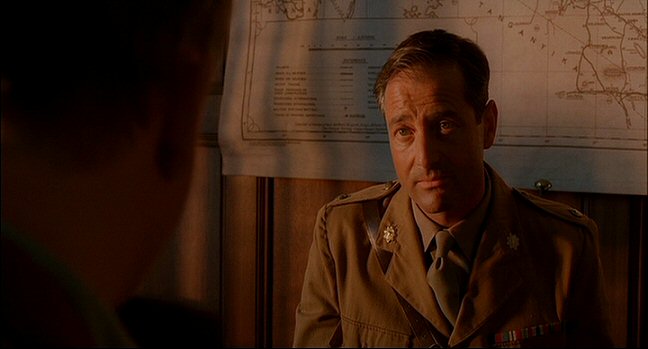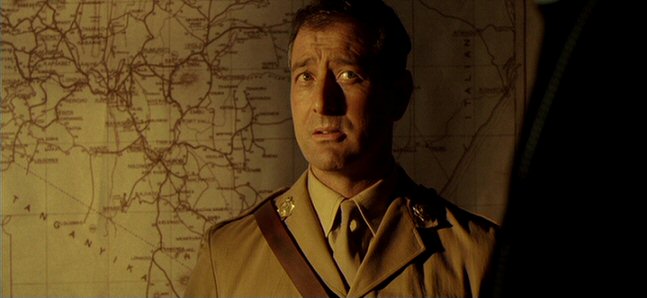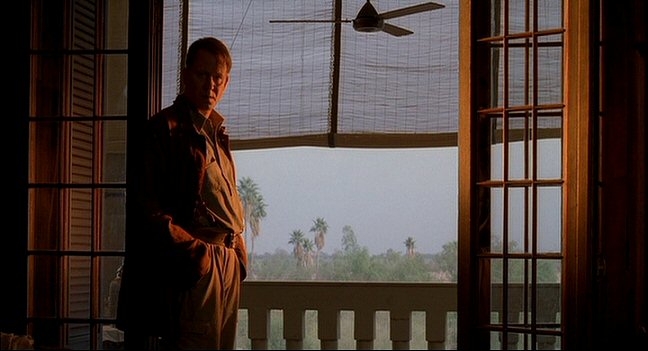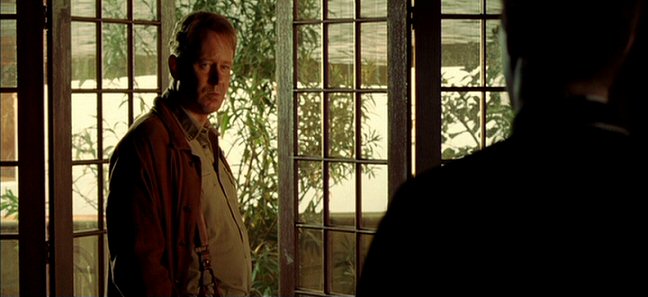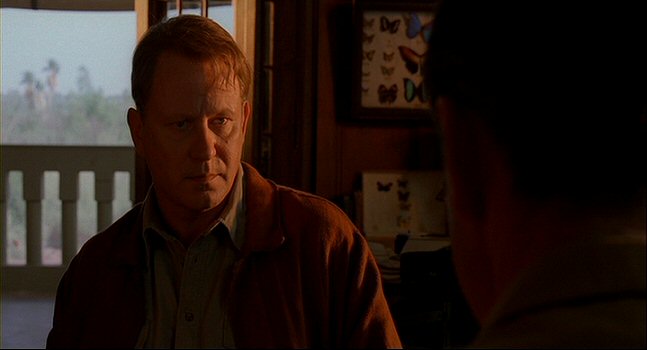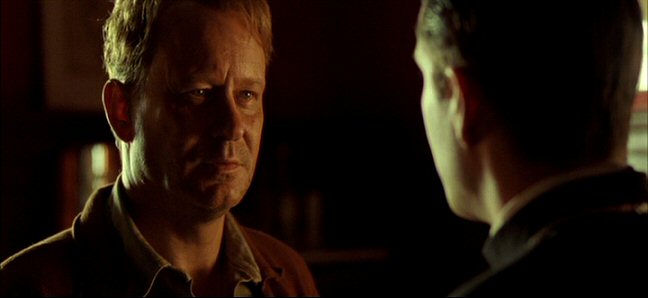 The "Dominion" set was shot on location (real palm trees in the distance, and in another angle, a sunny porch in the background) whereas I think the "Exorcist: The Beginning" room was recreated on a soundstage, judging from the whited-out background with plants dressed in front of it.