The DVD finally came out so I can show you some shots.
Technical info: 4-perf Super-35, framed for 16x9. Shot mostly on Cooke 20-100mm zooms, some Panavision "Z" series primes (Zeiss). Kodak 5212 100T outdoors, but otherwise, mostly Kodak 5229 (Expression 500T). Later episodes used a mix of light diffusion on closer shots, either #1/2 Black Diffusion-FX, #1 GlimmerGlass, or a fine net. The Expression stock has a somewhat softer, powdery look, a little like Agfa.
I'll begin with some frames from the backyard set, shot on a soundstage: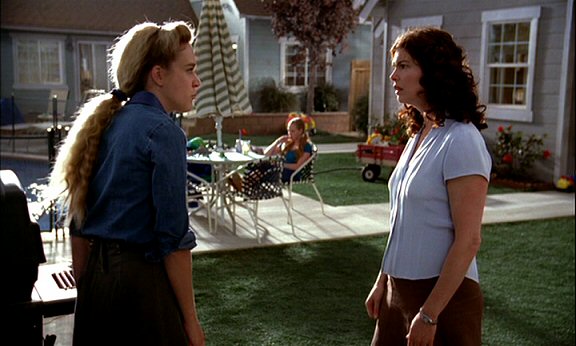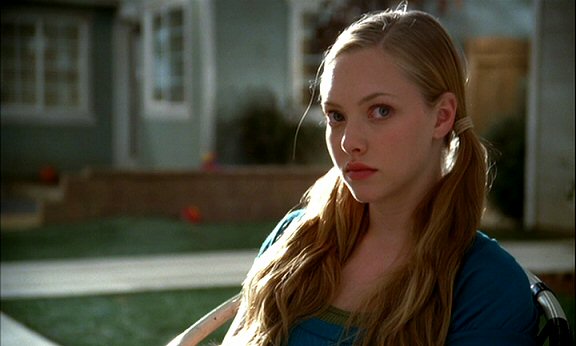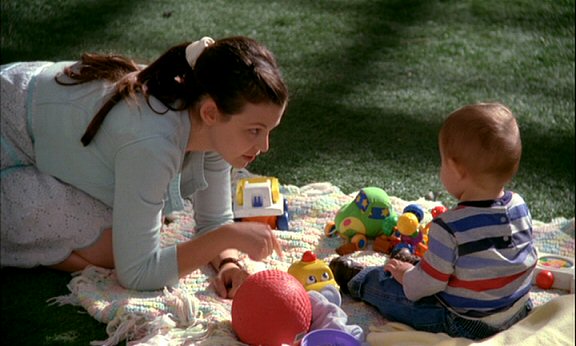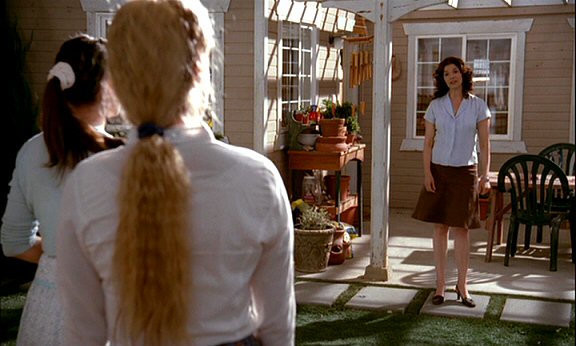 At each end of the soundstage, I have Dinos to create a backlight. Overhead are spacelights. On this last frame, though, I wanted a toppier backlight so I extended a 20K on a small condor with an articulating arm to get over the porch trellace and create that shadow pattern on the side of the house.