I got a private question about whether a wide-angle shot cropped to a narrow view has the same depth of field as switching to a longer lens to get the same view as the cropped shot.
Of course, the way students are often taught is that wide-angle lenses don't actually have more depth of field because if you cropped them to a telephoto view, you'd see the same depth of field as a telephoto shot. But of course, if you think about it a little deeper, the cropped wide-angle shot should still have more depth of field, just as when you switch from a 35mm camera to a 16mm camera and switch to a lens with half the focal length to match the field of view -- essentially you are cropping a shorter focal length lens image by putting it on a 16mm camera.
I quickly shot this test in my kitchen just now. Forgive the fact that the shot sizes don't match exactly, it was a bit of an eyeball cropping job but I made each final photo 600 pixels wide.
The first is a 48mm shot at f/8: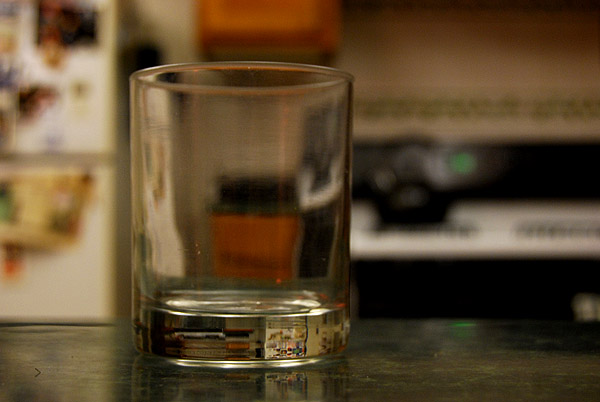 This is a 24mm shot cropped in half to match the view of the 48mm, also shot at f/8. You see there is more depth of field: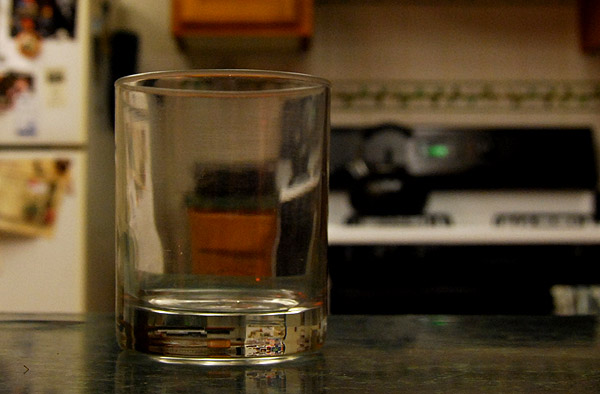 Now to match depth of field better, still cropping a 24mm shot by half, I opened up from f/8 to f/4: