Hello everyone,
I've been inspired by the "in production" topics posted by many of you on this forum. Now that I've figured out a few ways to screen capture/frame grab, I figured I would try it out.
These images are from my advanced video class, we are shooting on the JVC HD110. I wrote the screenplay for this project based on a short story, and I am also co-directing and DPing. The other director and I are still working on a better title than the original story.
Anyway,
The first weekend was 2/17/08. We were shooting in a coffee shop in Whitinsville MA. I borrowed two 1.2K HMIs from a friend's production. The lighting setup was simple, I put both of those HMIs outside the big windows of the coffee shop and then used beadboard for fill on the other side.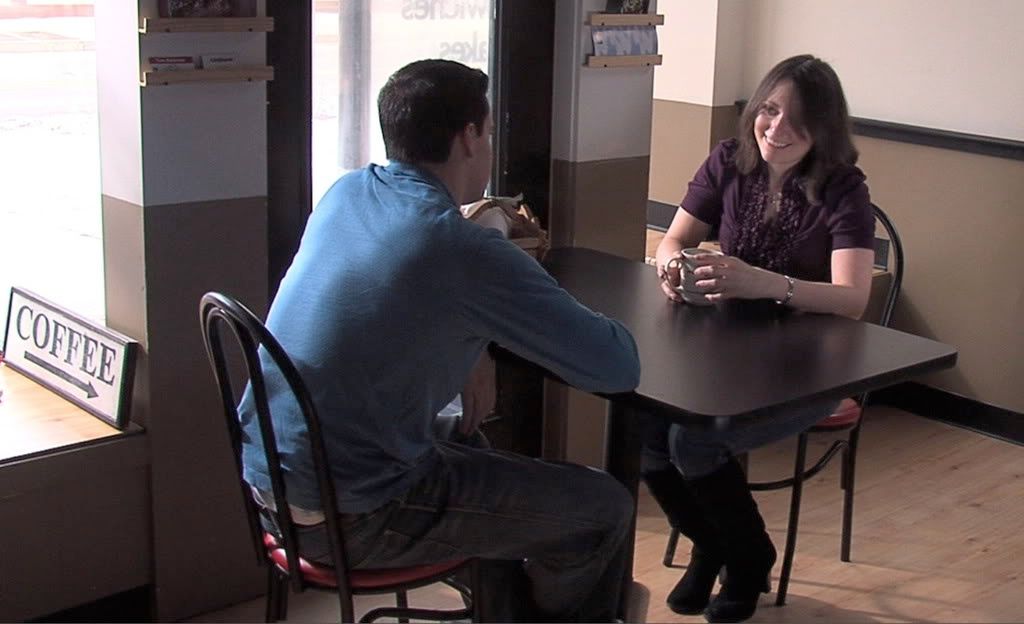 A crude diagram, (for the fun of it)
I don't really like the production design, the place appeared either too cluttered or too empty, but I guess that is understandable since we don't have anyone doing production design in our group
Edited by Patrick McGowan, 02 April 2008 - 10:31 PM.