Hello,
As a student I have an assignment wich requires me to accurately reproduce a commercial.
Here's the link for said commercial:
http://www.bigfun.be...u is easy...htm
Additionally I've uploaded some frames I grabbed with VLC-player (they're not too perfect, but they help)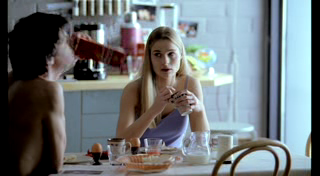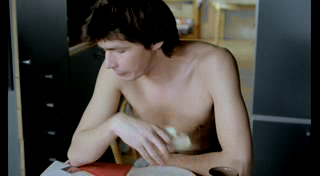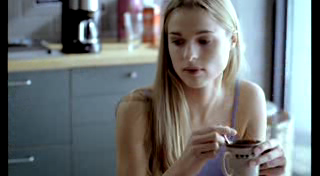 So, how would you guys recommend I would handle this? We are shooting on video btw.
It seems that the "sun" is pretty much the only lightsource, so I was thinking I'd set up a HMI (softend) behind the window.
And then I'd fill the other side of the female. The guy, I think, I can hit pretty straight-forward with the HMI.
I'm worried, however, that I would blow out my characters and underexpose my scenery. Or that it would look flat.
Also, in the first shot I see a bit of blue light right next to the window. But the light on my characters is pretty white. Does this mean I could light with Tungsten-balanced light and then autowhite them; qo that my daylight looks blue?
I know it's a lot, but any info would be handy. Thanks!