I can't discuss the show much, but here's an update:
While most of what we are doing could be described as straight-forward naturalism, lately I've been allowed to get more surreal and stylized for select scenes because of certain plot elements. Here is a Nikon snapshot I took on set of a hallway, with a stand-in, that is meant to be dreamlike, so I papered the windows, backlit it with an HMI but set the Genesis to 3200K. The actual shot was made with a 1/2 Fog filter and smoke on the set. Other than the backlit windows, the only other light was an overhead Joker 800 HMI Chimera Ball, wrapped in 1/2 CTO.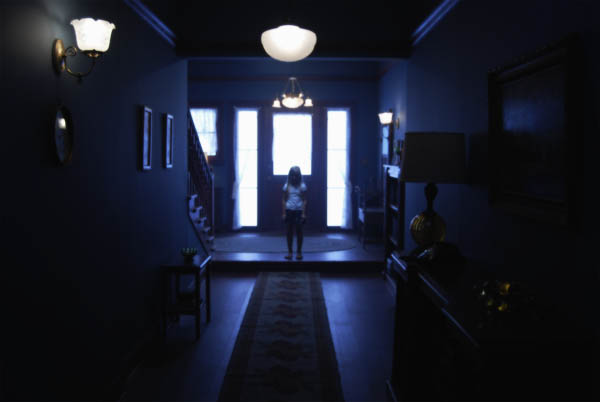 Here is a scene set in an old house set that I smoked to make it feel more aged, again this is a Nikon snapshot of stand-ins: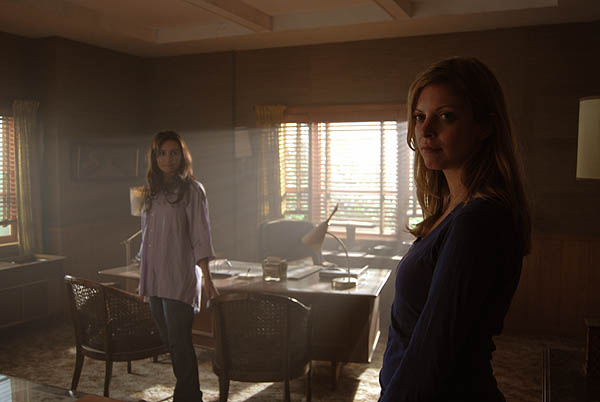 The backlight is from a 20K tungsten that I removed the fresnel from -- the soft light on the face is from bouncing a Source-4 off of a bedsheet on the wall.
This is a camera dolly ice rink rig my Key Grip, Brad Heiner, built using speed rail, with hockey pucks on the base -- it was pushed around by a skilled ice skater / camera operator (who worked on "Blades of Glory") with my operator Chris Squires sitting inside.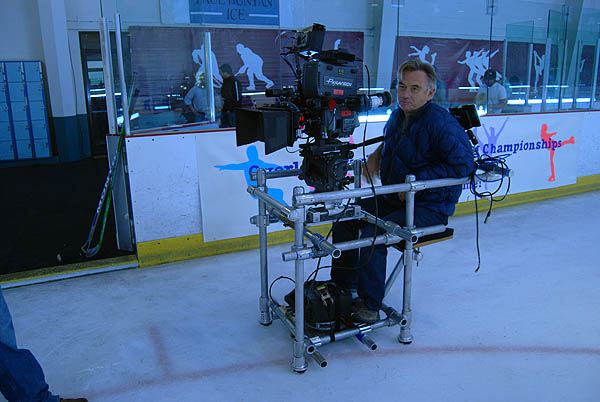 I lit the whole rink with eight Chimera Balls with Joker 800 HMI's inside them, mounted to the ceiling. I also put bare 8' daylight Kino tubes around the base of the plexi windows surrounding the rink, and tungsten Source-4 spots high up on the columns of the room, pointed into the rink so that skaters moved through little spots that flared the lens.