Shot this diner scene the other night. Pretty basic stuff, just wanted some critiques. These are video stills i snagged from FCP.
I didn't have to do too much, the diner was very well lit. I shot two 650s into a bounce above window-side for their key, and then added some red kick to mimic the neons around the ceiling of the diner. And I had a close fill bounce to fill in the faces a little bit.
Camera setup: sony v1u (f2.8), letus extreme, nikon AI lenses at an f2.8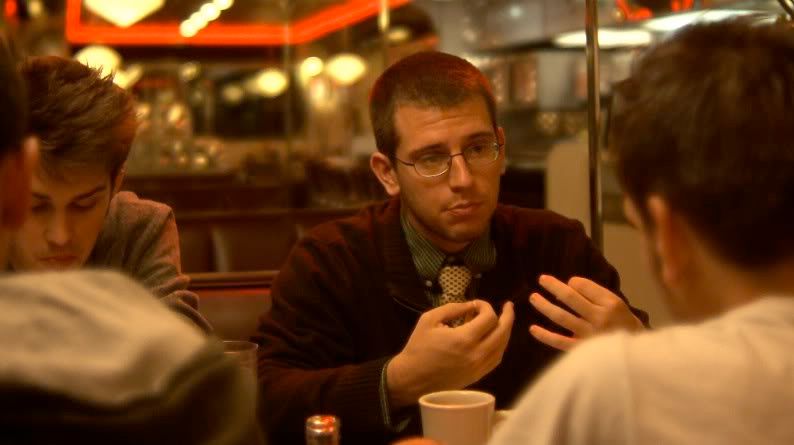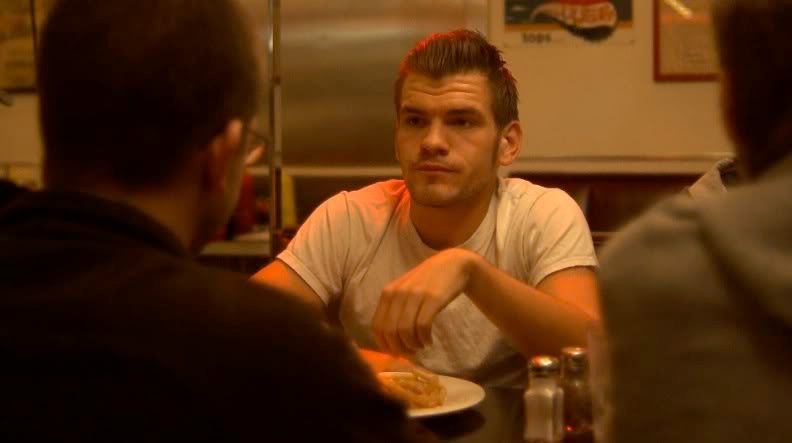 I feel like the red is a bit too harsh on this last one looking back at it. Probably should have dimmed it down considering he was wearing a white shirt.
Thoughts?
Edited by Jeff Kolada, 23 September 2009 - 10:20 PM.