First, having just joined this site today, I would like to say hello, and say how fascinating it is to browse. Also, I would like to thank Kristian Schumacher for posting the Milliken camera manual on his website - it should prove invaluable!
Now, I have recently purchased a Milliken DBM 5B. As usual (from what I gather), it lacks the power cable. It is provided with a 115V AC motor, and in order to have any chance of re-wiring it, I need to get at the interior.
However, I found that I need to remove the shutter first (something I had already surmised but confirmed once I had downloaded Kristian Schumacher's scanned manual). The manual, however, gave a description (but no picture) of the shutter fastening that does not bear any resemblance to my machine's shutter. Nothing attaching it to the shaft appears capable of being unscrewed. Below is a photo of it: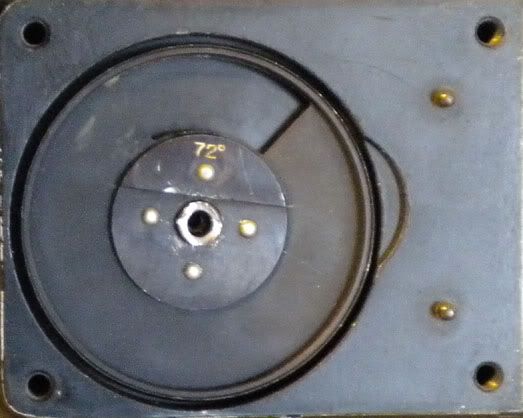 Now, does anyone have a clue as to how I can remove my shutter? Can it even be done?
Anyway advice would be most gratefully received!