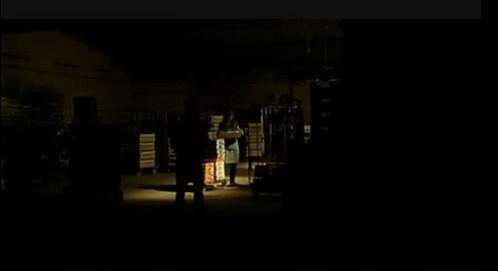 Hey Guys,
I've just posted 3 images which hopefully worked ok. I think they get posted above, but let me know if there are any probs and I'll try posting them as links instead.
They are screen grabs form the film:
Love Me If You Dare
http://www.imdb.com/title/tt0364517/
The pictures show actor Guillaume Canet as he walks from light into a Silohuette. As it shows in the pictures, this set is lit with a lot of contrasting dark and light areas.
There are bright pools of light and areas that are essentially pitch black.
I really love the idea of playing with light in this way, but wondered how you go about doing it?
And how do you avoid grain in the really dark regions when shooting on digital...
Is it a case of having everything lit accordingly and then closing the iris until the areas with less light become very very dark?
(and what would be the lighting plan for getting pools of light like this....)
I guess it varies from camera to camera, but I'm quite interested in understanding how dark things can actually be and how to go about creating low grain dark areas when shooting on digital.
Also
I notice in the top picture (wide shot) that the surrounding walls are catching just enough light to give them definition and let you know there are actually walls there, but in the other two closer shots ie over his shoulder in the light and silhouetted mid shot from behind, the surrounding walls are much brighter...
Was also wondering if people had any thoughts on that, would the wider shot be lit differently or is it that the wider shot is responding differently to the same lighting setup etc...
Questions questions,
thanks in advance for any insight
Grant
Edited by cineman, 20 November 2010 - 06:26 AM.