As part of my lifelong obsession with seeing everything Geoffrey Unsworth ever shot...years ago, I saw this movie on cable (it may have been the infamous Z Channel where I also saw the long version of Storaro's "Wagner", all 10 hours...), I remembered how diffused the flashback scenes were, very dreamlike, beyond even Unsworth's normal heavy fog-filtered stuff.
Finally, Warners Archives put it out on a cheap DVD, so-so transfer, but I was able to see it again. An interesting stagebound drama about Queen Christina of Sweden being interrogated by a cardinal in the Vatican when she arrives after abdicating in order to become a Catholic... The main character is an insomniac, so Liv Ullmann plays her in a constant state of feverishness and tiredness, must have been hard for Unsworth, who always liked to make his leading ladies look glamorous.
The flashbacks to her reign in Sweden are extremely smoked and diffused, sometimes even with a smear of vaseline on the lens. The rest of the movie looks like it was shot with his normal #2 Fog filter but less smoke on the sets.
I find his style fascinating because it really is a bridge between the hard-lit and glossy studio era and the later rougher naturalism of the 1970's, so the look is somehow both hard and soft at the same time. The use of fog and diffusion has inspired me on any number of projects, when I can get away with it (which isn't often). Keep in mind, besides the poor transfer, that the movie was shot on 100 ASA 5254, which would have made it difficult to light the large interior locations in Sweden and Italy.
Here are some frames from the DVD: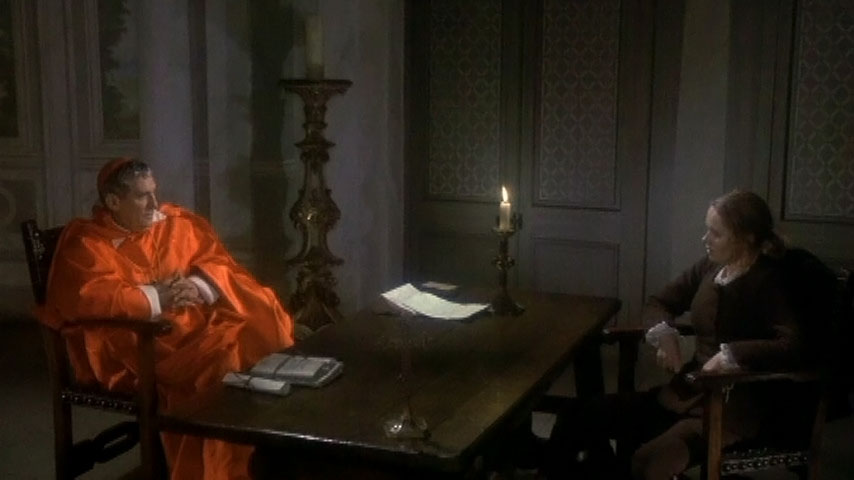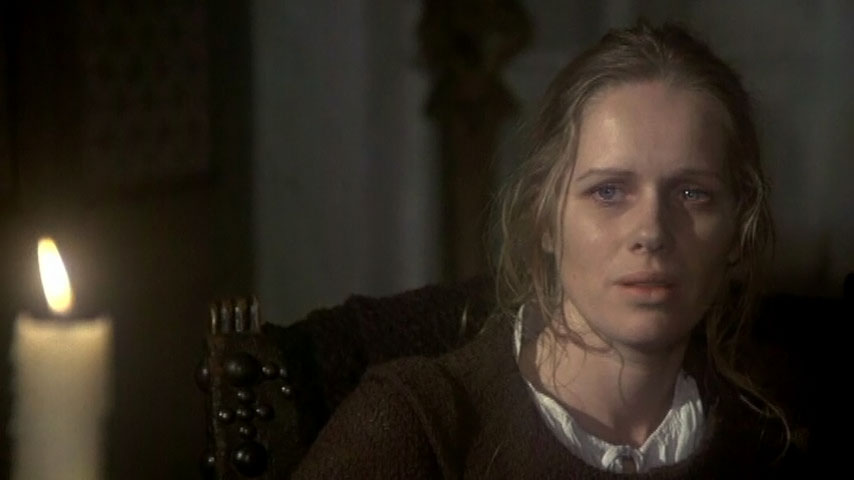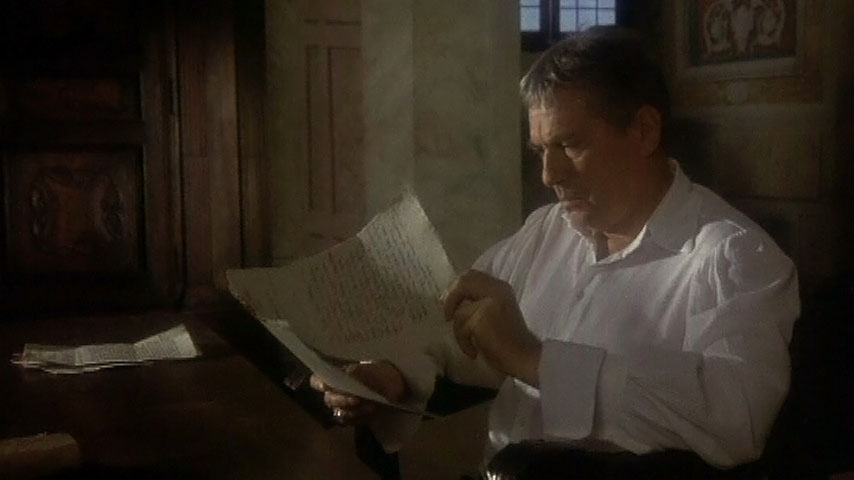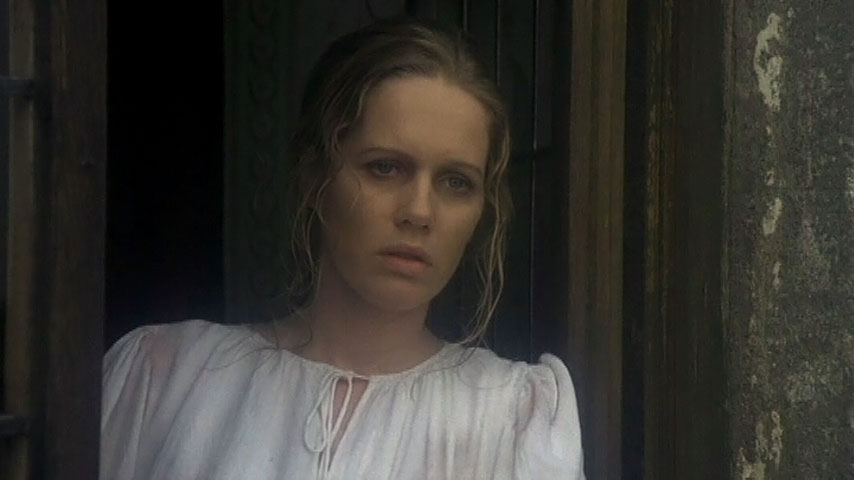 Unsworth has a knack for making group shots look like paintings in terms of framing, reminds me of some shots he did in "Cromwell" around the same time: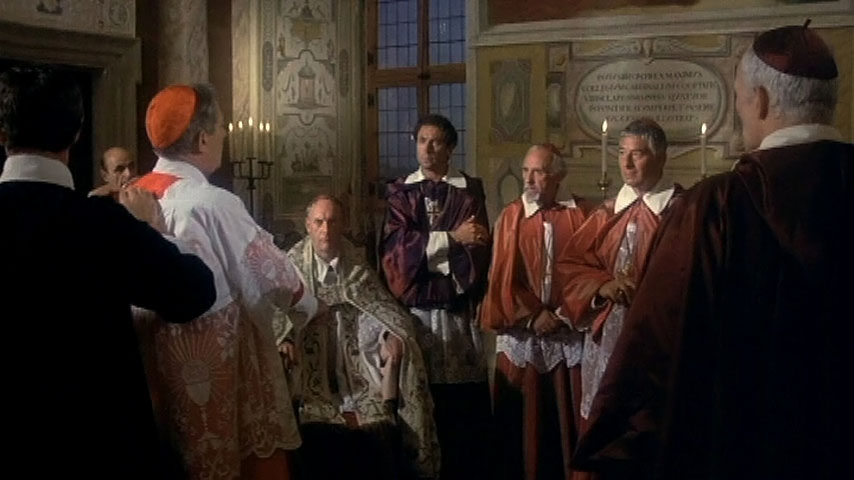 The flashbacks: