Hello! I am building my first Chromakey studio and I wanted to get some expert opinions before I push the go button. I have the camera and tripod but I need to buy lights, greenscreen and microphone. Here is what I have picked out so far:
Blue/Green screen from Lastolite:
http://www.bhphotovi...Background.html
Lighting Kit - 1500 total watts.
http://www.bhphotovi...er_3_Flood.html
Wireless Mic- Sony
UWP-V1
http://www.bhphotovi...Microphone.html
The studio will be portable and I plan to set it up like this: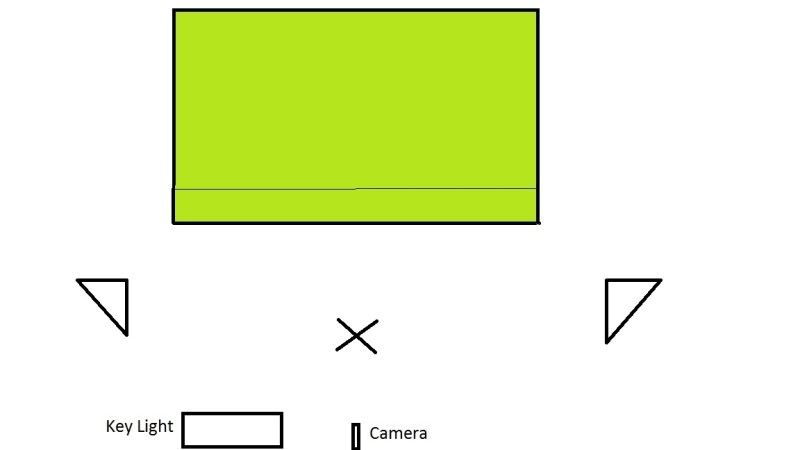 I'm going to position the two lights behind my talent so that It lights up the green screen nice and evenly. I'll only have 1 light for the talent, so I'll probably raise it as high as it can go and try to point directly at their face. Is a hair light and dim light absolutely necessary to have pointed on the talent? What if I moved my two side green screen lights back just a bit and had them hit the two sides of my talents face + the background while I used the key light directly on their face.
For the audio I want to treat the space a bit, but panels are not an option because the studio will be portable. I was thinking of hanging up some moving blankets on the two sides of the green screen going back towards the camera to absorb some of the sound. Would this be a good idea?
Also, am I going overkill on the wireless mic? I just really want good audio. The videos I produce with this setup will be for product demonstrations.
Am I forgetting anything?
Thank you so much!
Dave