If possible, I would like to understand the mechanics of adjusting the ground glass distance on this BL3.
The camera has good focus on the focal plane but not accurate in the viewfinder.
The flange focal depth was measured and is good.
The 50mm Zeiss test lens is good, the ground glass image is not.
Both the lens and viewfinder system were checked on a collimator.
With the 50mm lens, cam body focal plane located 4 ft from test chart, lens has focus ring reading 4.5 ft when focused.
Same lens on a Arri 435 body reads 4ft spot on at 4 ft distance from chart.
How difficult is it to raise or lower the ground glass / block system ?
Do the adjuster screws B control this or is it single screw A ?
( I understand Arri may use 2 screws where Moviecam only uses one )
Screws B have fixed nuts below which do not turn.( 2nd photo )
As screws B are turned clockwise the heads retreat lower in the body, does this lower the ground glass support frame ?
Thanks for any input you can provide.
( we may be sending this body away for service but it would still be nice to understand how easy or difficult this adjustment is before we do that.)
( My email is hemshaw at gmail dot com )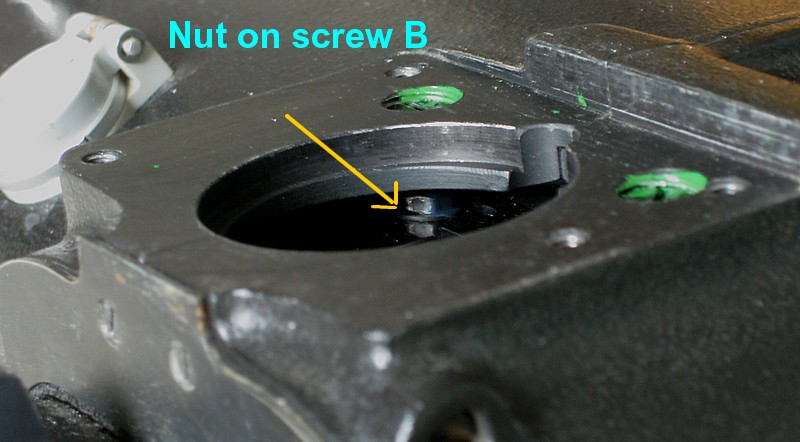 Edited by P Mitcheltree, 11 August 2011 - 01:50 PM.