Would appreciate any tech suggestions for this problem that I would like to repair.
( I now have a spare J-bar which works fine so I am keen to try and fix this misaligned one ).
The image through the viewfinder is canted at 45 degrees and always stays at the same angle when you swing or tilt the J-bar.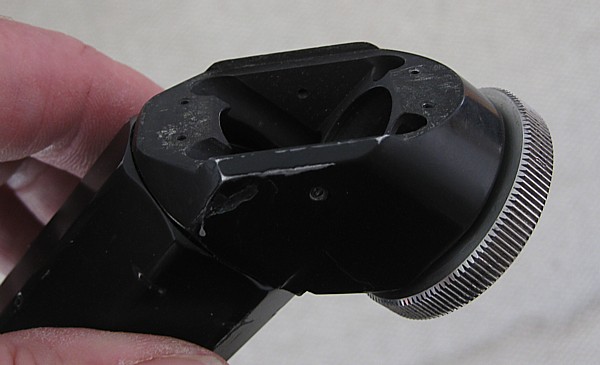 I have removed the prism
'H'
and can see down the tube and it appears that prism
'D'
is out of alignment.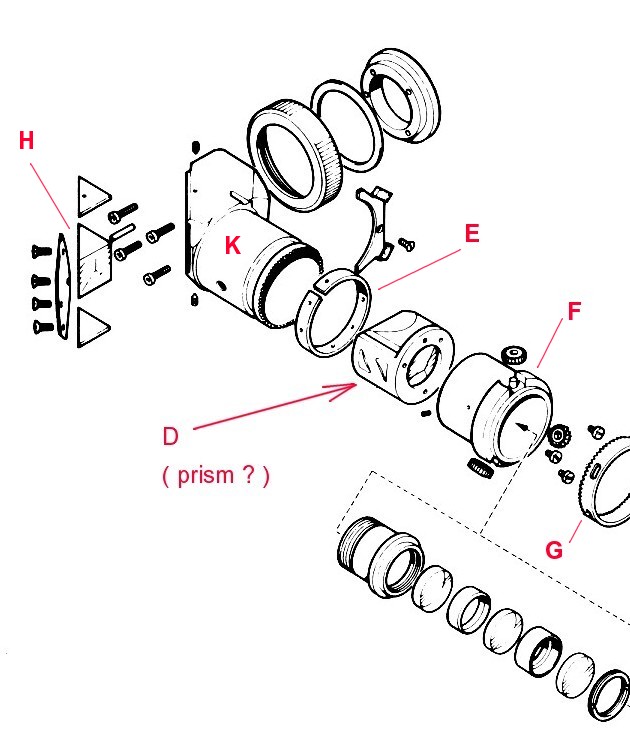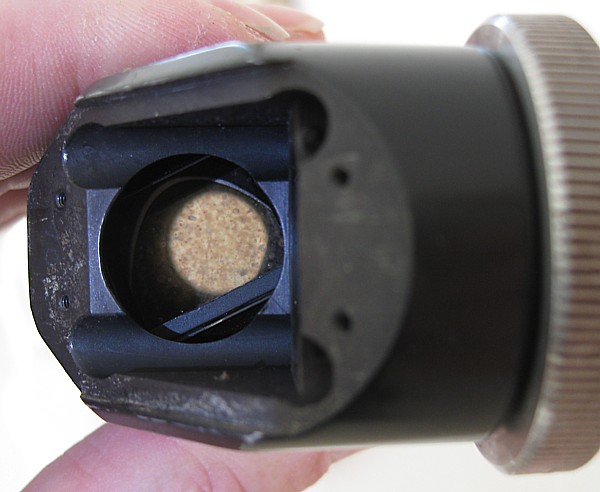 I now understand that the eight small allen screws
'A'
adjust the tension to allow the Jbar to rotate loose/stiff.
(not sure what screw
'C'
does yet... but it is not part of the problem AFAIK )

I am wondering if I remove the 4 larger cheesehead screws
'B'
will it let me slide the large piece
'K'
with most of the optical guts attached to it out of piece
'J'
.
Thanks for any tips you can pass along.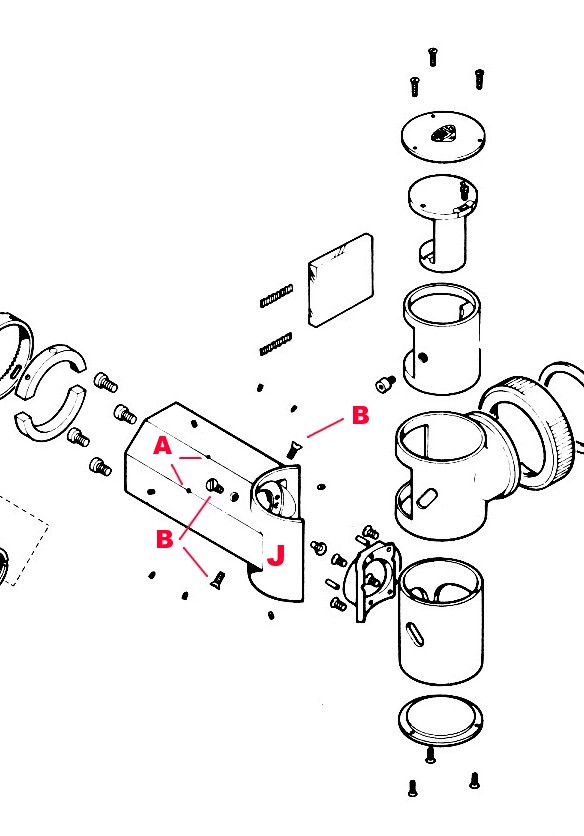 Yes, I know I'm an optimist but I do have decent tools and have repaired a few Arri 16/35 camera problems in the past, mostly mechanical as electronics are not my forte. ( Wish they were as I have a sick SR2 running fast/offspeed. )
Edited by treez, 11 January 2012 - 02:56 PM.