I just saw this again projected in 35mm over at BAM...
First of all that movie and its screenplay should be required viewing and reading at every film school, it's so brilliant. And the introduction of Grace Kelly is amazing, those close-ups of her looming into the lens, followed by the step-printed profile angle as she kisses James Stewart, followed by her turning on each lamp in the room.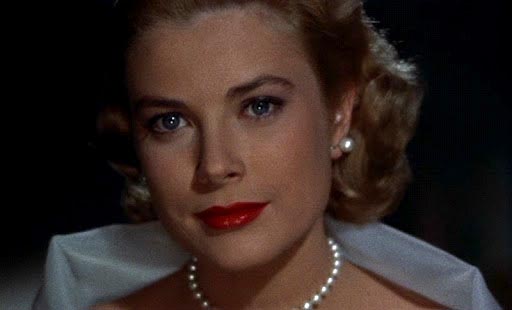 It's also impressive considering the giant two-story set that must have filled the soundstage from top to bottom and side to side, lit for different times of day and night -- all on 25 ASA film stock! You look at a shadow pattern of sun hitting a fire escape and realize that there must have been a couple of 10K's or perhaps yellow-flame arcs to create that effect just one one part of one wall, and yet the camera moves from just outside the window and then back into the room itself. I wondered if they built the reverse angle on Stewart's apartment on a ground floor in another stage just to make it easier to work several feet away from the actors without using a crane or platform for the camera if it were outside a 2nd floor window, but sometimes the outer courtyard set is reflected in the binoculars and telephoto lenses that Stewart uses. For some shots they could have used a backing or projection to get that reflection but it fills the surface of the curved lenses in those devices, you don't see the borders of a projected frame. I'll have to re-read the 1954 AC article on the production.
But I can't imagine creating all those time-of-day lighting effects on 25 ASA film stock. We have it SO easy today.