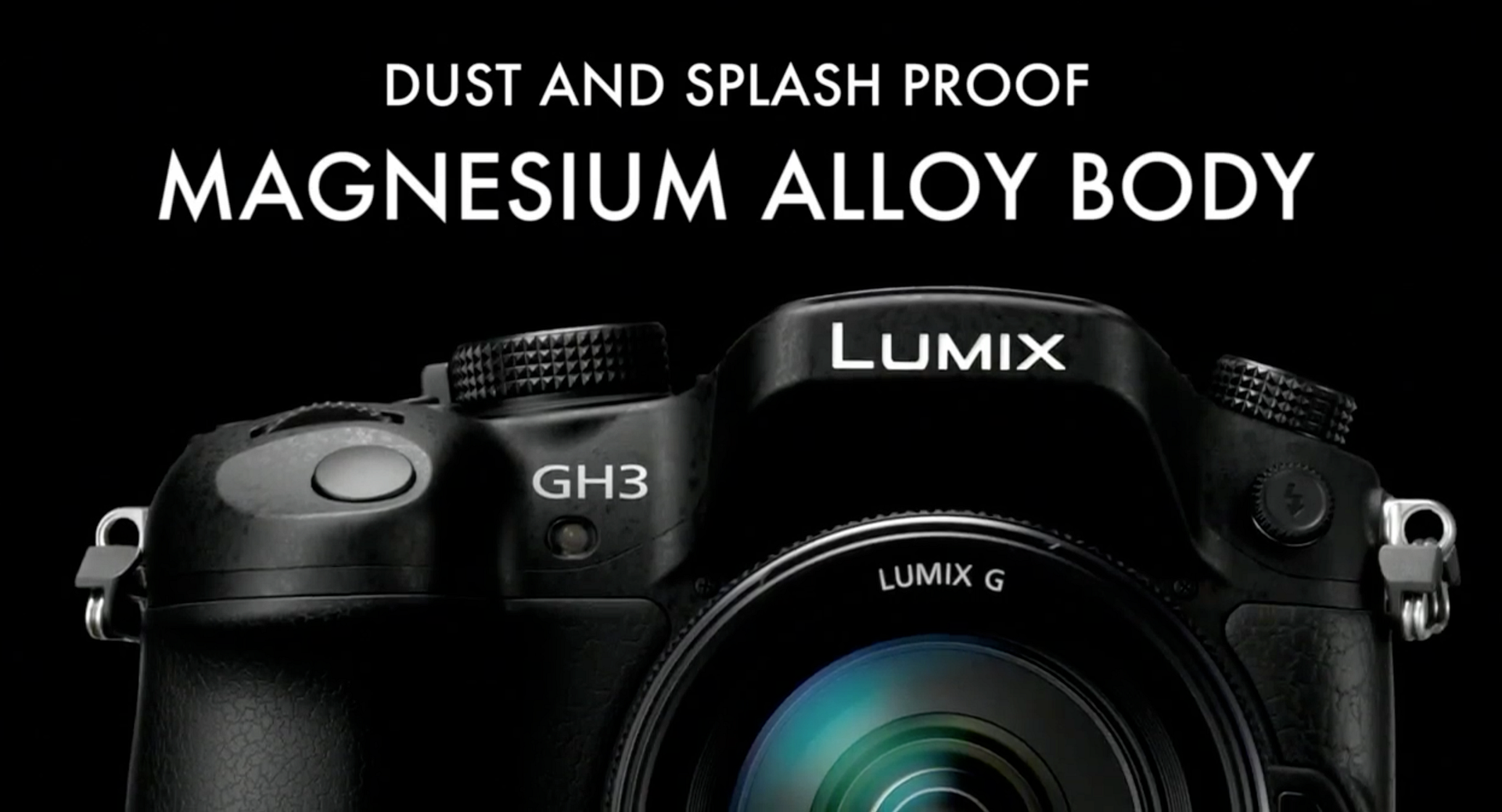 Below are links to a new "GH3" product video "leaked" on 43rumors.com (go there for the alleged "GH3" specs). The video appears to be genuine, although it's getting harder and harder to say what's genuine and what's fake on the internet these days. :-)
The new "GH3" is expected to be officially announced at the Photokina expo next week. When announced, Panasonic will post info on their site.
http://www.youtube.c...h?v=kjFeMkgEv-0
In case the above link doesn't work, try this one.
To put this new "GH3" camera in context, here are links to my threads about the GH1 and the GH2 (more than 30K total page views over the years).
My bottom line on the "GH3":
I'll probably get one
,
eventually
, especially for its alleged 1080p60 capability (for slo-mo in 24p & 30p timelines). My Lumix m43 electronic lenses need a new camera body (I own a GH1 & GH2). This would be in addition to the Blackmagic Cinema Camera I have on pre-order.
However, for my purposes either the "GH3" live 1080p HDMI output must be completely clean and standard for use with an external HDMI recorder such as a BMD Hyperdeck Shuttle-2 or Atomos Ninja-2 (unlike the GH2).
It's OK with me if the live HDMI out is only 8-bit 4:2:0, but obviously 10-bit 4:2:2 would be better. 8-bit 4:2:0 can look pretty nice if it's properly dithered (as with newer Sony & Canon cams)
...
... Or the GH3's built-in codec must be relatively high-quality (without "too many" artifacts
, such as far less noise, far less gradient banding artifacts, and improved dynamic range
).
And the "GH3" must have a headphone jack (unlike the GH2).
Plus I hope the "GH3″ will feature a much-improved JPEG stills engine! RAW is all well & good, but jeez, the inexpensive Fuji P&S I owned several years ago did a better job rendering JPEG stills than my GH1 or GH2.
But ... I have my doubts the new "GH3" (body only) will be readily available anytime soon in the US via reputable, authorized Panasonic dealers. In the case of both the GH1 & GH2, it was many months after their announcement that US customers could buy them through reputable, authorized US dealers.
Here's hoping. We shall see.