This is something I've been puzzling over for a while. When I watch a lot of Hollywood movies even into the early '80s, there's a look that prevails that doesn't seem too different from the general lighting/color scheme of a '50s color film - two examples that come to mind are Airplane! and Gandhi:
Despite the noticeable differences in approach here (not to mention that in Gandhi some scenes appear much more modern cinematographically, especially the outdoor shots), there is definitely something very traditional in both cases, to the extent that a Kubrick or Altman film from 10 or 15 years earlier seems actually to postdate them in technical terms. Some scenes in 2001 were shocking to me when I first saw it because of how contemporary they looked, like this one: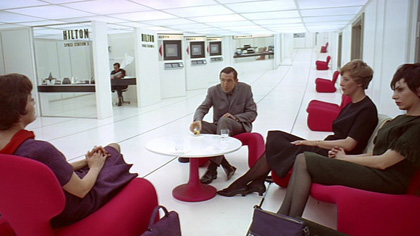 Another, larger image from the same scene: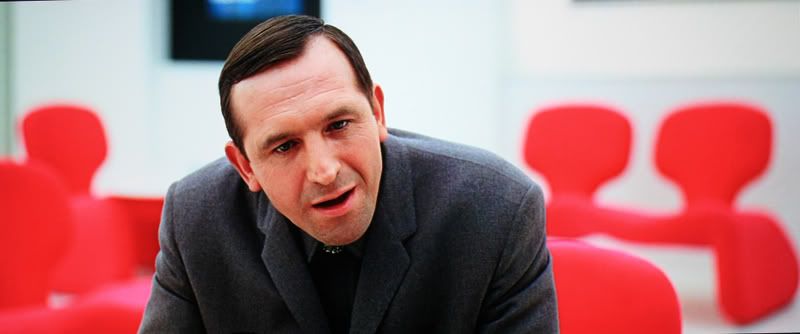 Now, clearly the more muted, natural lighting here and elsewhere in Kubrick's work, not to mention Altman's in a different way, helps to give the scene a somewhat modern and familiar quality. But is there something else at work? Were there certain conventionally accepted techniques of shooting and processing film that Kubrick, etc. discarded, but others hung onto until they became just too out of date? I realize it's a pretty broad question and that there may be many explanations for these differences, but I'd appreciate any help you can give.