I've been watching some old movies shot by David Watkin again lately after finishing his second autobiography.  I watched "Catch-22" some weeks ago and just watched the U.K. blu-ray of "The Three Musketeers" (not a great transfer though.)
It's amazing to me how unique his cinematography was compare to most films of the early 1970's. "Catch-22" was shot in 1969, released in 1970, and yet the lighting is almost always soft, no traditional key light on faces, etc.
In "The Three Musketeers" it's a similar approach, rooms are often lit softly, day or night, with very little relighting for close-ups, which worked well with Lester's multiple camera approach.  The movie pre-dates Zeiss Super-Speeds but there is a lot of work shot wide-open on some older lens that had some CA issues and softness. It's interesting how Watkin often exposed scenes quite "fully" for a bright and airy feeling to the movie, counter to the typical Hollywood approach to costume dramas at the time. Considering the limitations of 100 ISO stock at the time, it's interesting that he could light even huge spaces with soft light.
Here are some frames: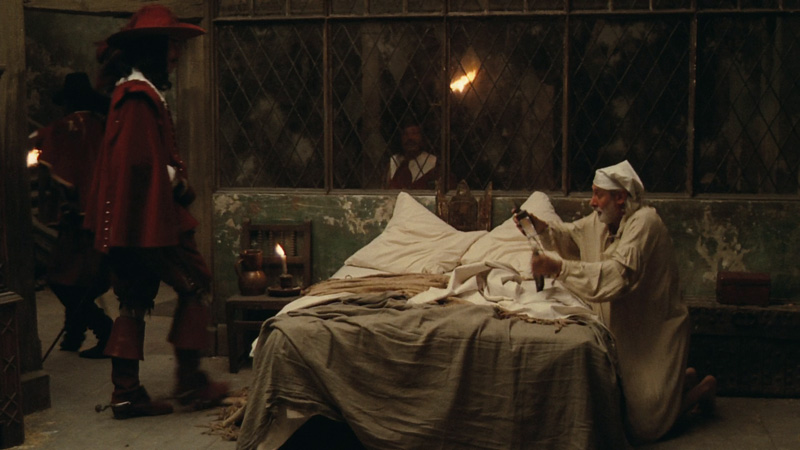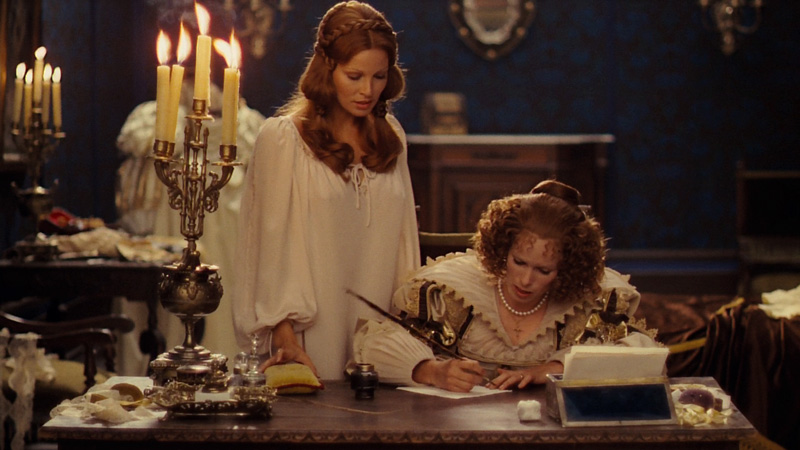 This is a night scene, a royal ball: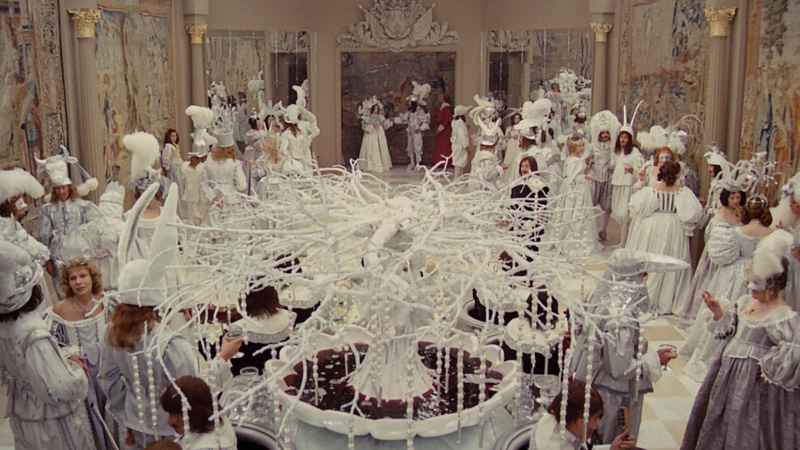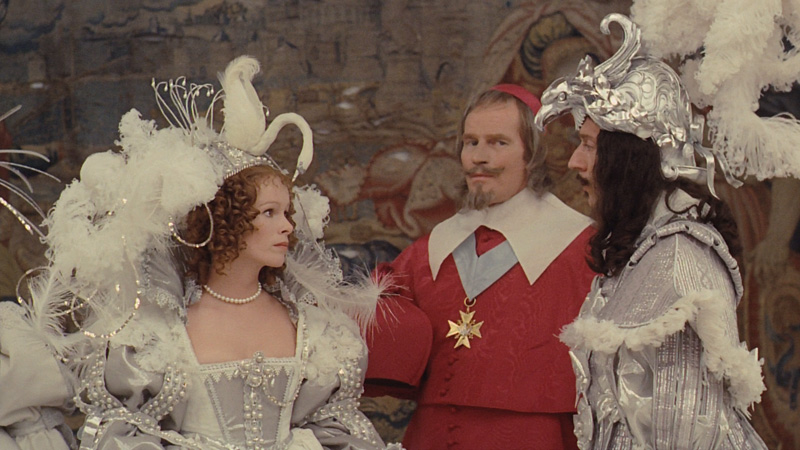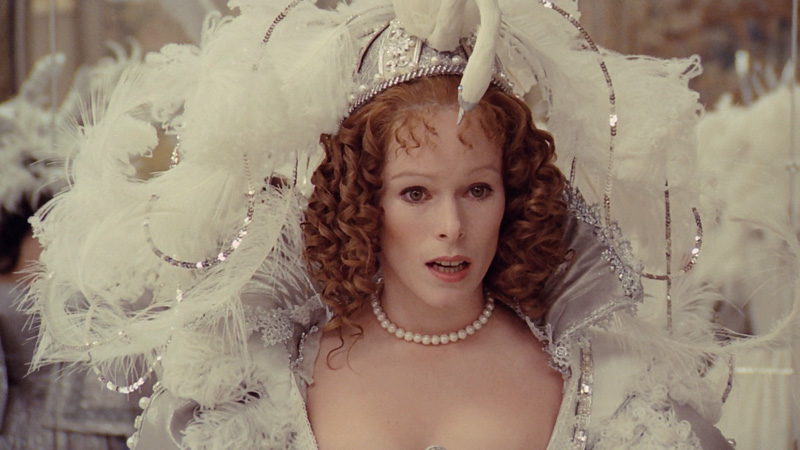 The day scenes at court also have that light-toned airy look: