Hi guys
im so happy with how this worked out that i thought i would post some pics of my camera hack.
Our new cameflex arrived last week and while I'm still working out how to get its ancient motor running i thought i would turn my attention to getting it nikonified.
The Camefex lenses seem rather scarce on ebay so had no choice but to see if i could get our nikon lens to fit it.  By taking out the 3  grub screws holding the brass bayonet mounts in place its possible to unscrew them from the aluminium turret…..then i sat a nikon lens directly on the empty socket  on the camera…and it looked pretty sharp at infinity….so then i pulled the nikon bayonet off a f-c mount adaptor….and thought this will fit nicely on the cameflex mount…..but it needs to go down 1mm and it should have infinity focus.
So the turret on the Cameflex is kind of a weird and scifi submarine looking but i worked out  its around a 10 degree angle that the lens sits at. 
So made a chipboard support thats bolted to the mill …this will hold the turret still and then a bolt through the turret shaft into the mill table will hold that in position solidly.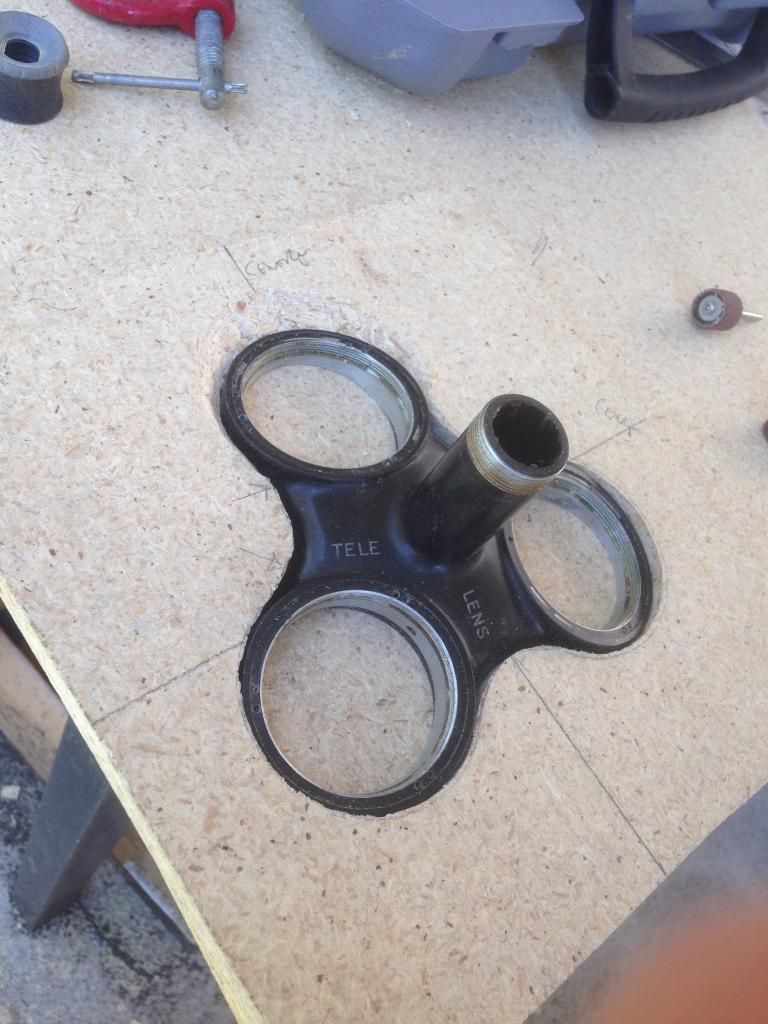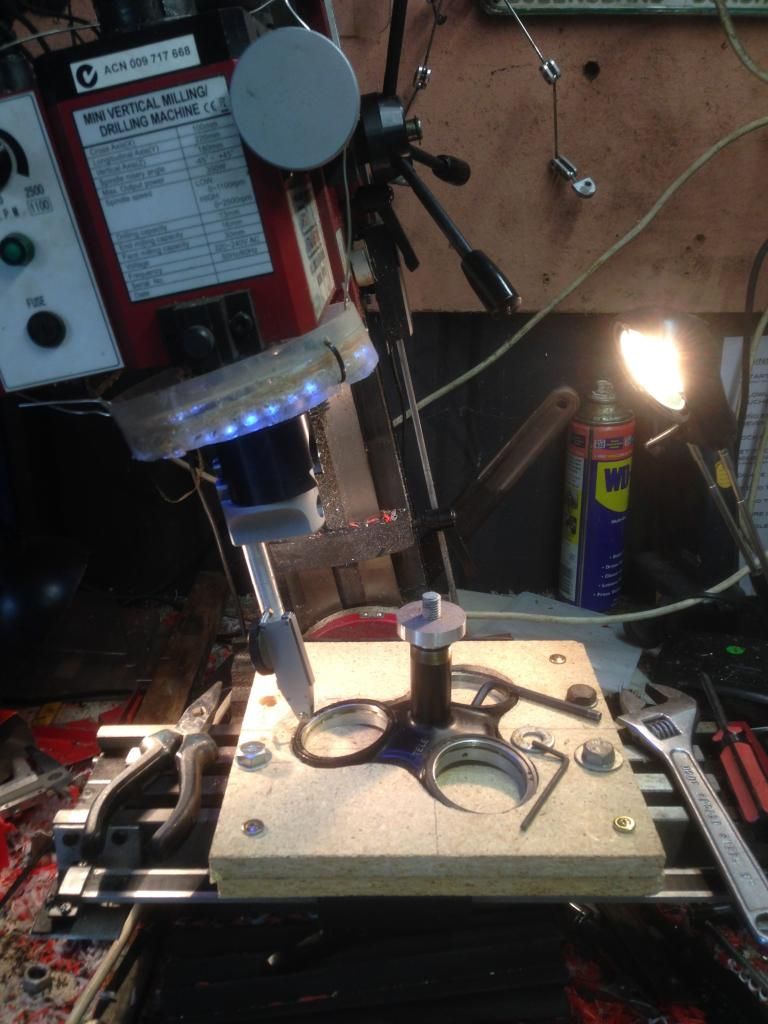 So using a dial indictor i got the angle by making sure the mill and the existing lens mount were the same…within .04 of a millimetre.   
looks like its going mental in the picture but i milled it really really slow 
test fit the nikon bayonet plate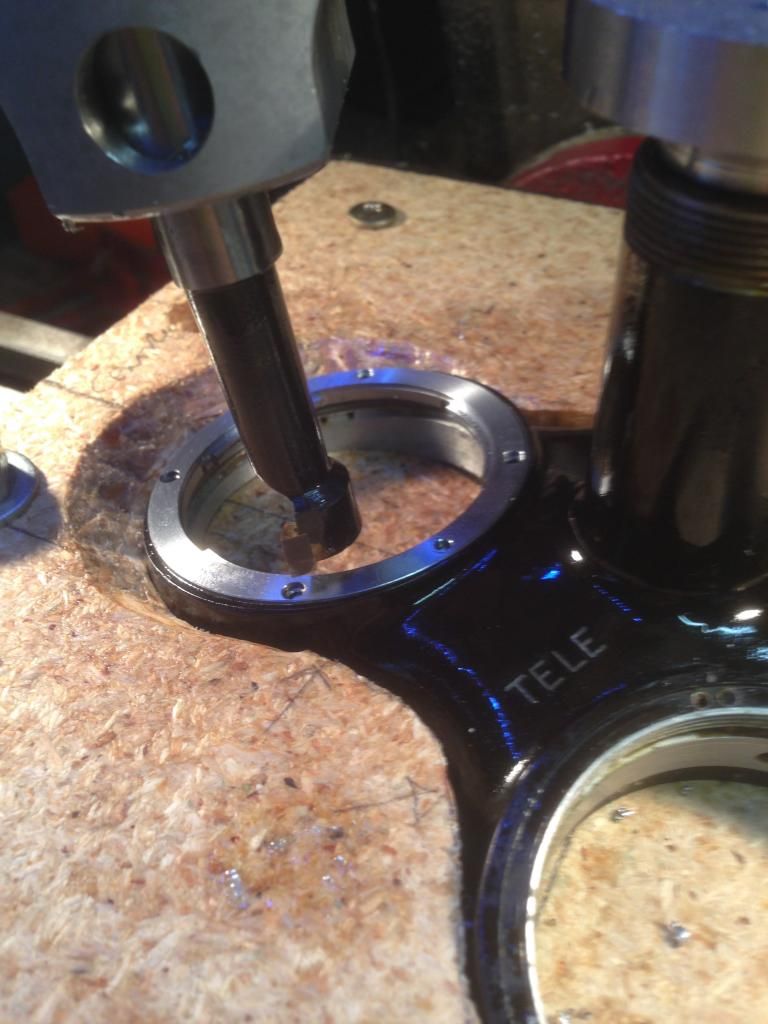 omg it fits perfect but after test fittng some of my lens it needs a bit more edge taken off ..
and now need to mill a space for its release clip….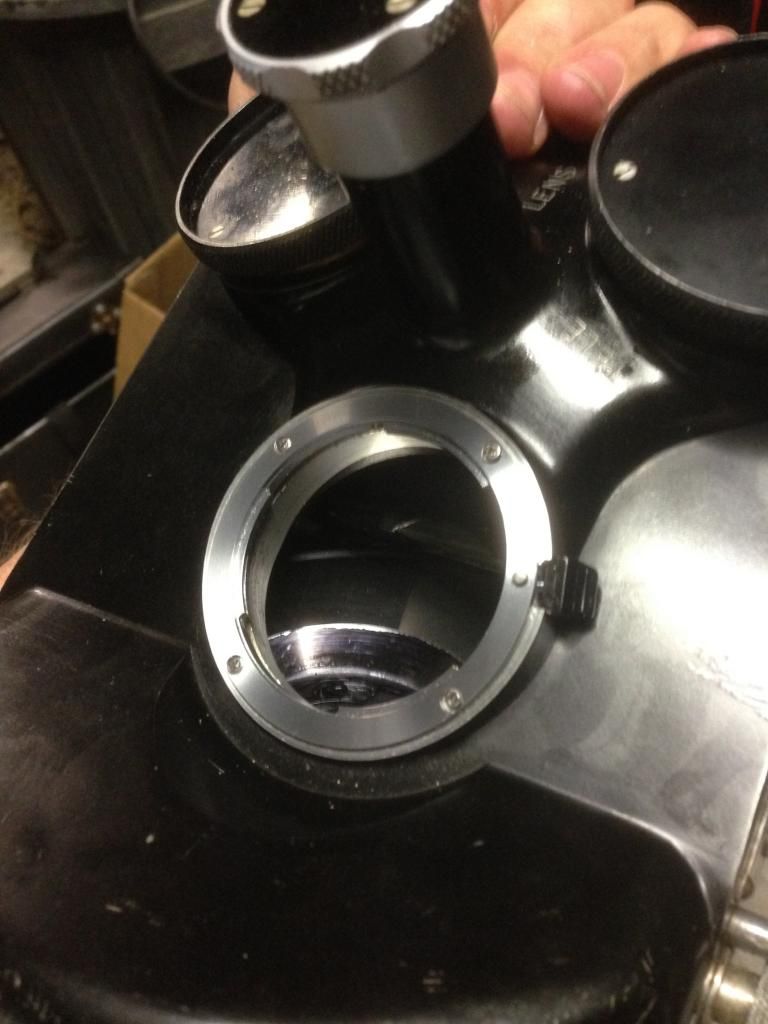 i knew there was a reason i bought that pack of 1.6mm tappers….for the 4 screws to hold the nikon plate on….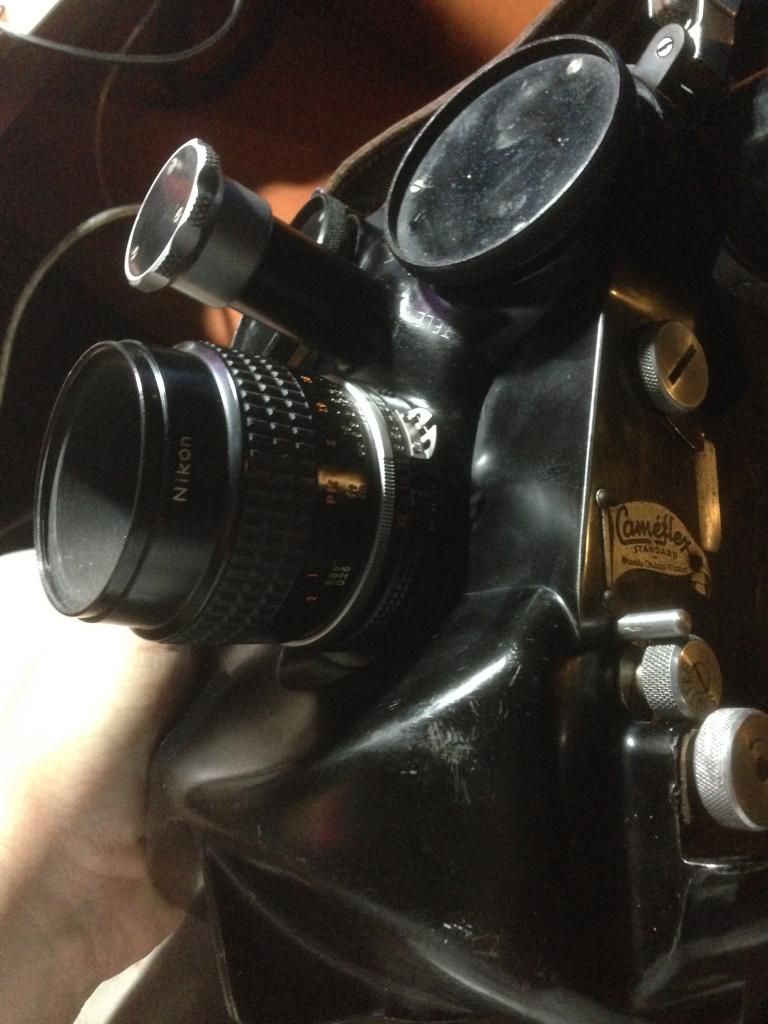 infinity looks shape and close focus looks correct. I'm surprised
there it is all done….so next pics will be the film test.
Also i have to rebuild the motor next…..i'm thinking a 775 brushed motor inside a new aluminium shell connected to the old motor gear ..the 5mm shaft size is the same so should be a win to fit the old pinion on it…will also need an esc and a servo tester for speed control. Will work something out. 
Edited by Miles Blow, 30 November 2014 - 08:18 AM.