I've been watching a number of Hitchcock films on blu-ray, just finished "Marnie" and now am in the middle of "Spellbound", shot by one of my favorite cinematographers, George Barnes, mainly because of his atmospheric work in "Rebecca" and "Jane Eyre".  
I can't say this is one of my favorites of his, the main reason I like this movie is for the Salvador Dali dream sequences.  It has some nice moody moments in it, lighting-wise, but those scenes are limited due to the nature of the story and the settings (hospital clinic, hotel room, etc.)
Anyway, what I find interesting is the somewhat old-fashioned look of the movie, by which I mean compared to other films of 1945.  It seems more like a late 1930's movie due to the shallow depth of field and the heavy diffusion throughout -- which is interesting considering Barnes trained Gregg Toland, who had a similar lighting style but obviously moved towards deep focus and clean, sharp images.  I don't know if the somewhat dated look is due to Barnes having started in 1918 (he died in 1953) and by 1945 was not adapting to current trends, or if Selznick or Hitchcock pushed him towards this lush romantic approach.  
I can certainly imagine Selznick wanting more glamour and romance visually, and I know that Hitchcock was not a fan of the deep focus style of the 40's & 50's -- he said in interviews that he liked to isolate characters and important objects with focus.  Though this makes sense in terms of his directorial style in terms of the way information is doled out carefully to the viewer, it is a bit in contradiction to his love of establishing geography. He also preferred the 50mm lens for most shots, whereas by the 1940's, the 25mm was becoming more popular for master shots.
One side effect of the shallow-focus, diffused look is that it makes the Dali sequences stand out more starkly, which is interesting because the cliche is to present a dream as soft and diffused, but in this case, the dream is crisp and vividly sharp, and reality is soft and diffused.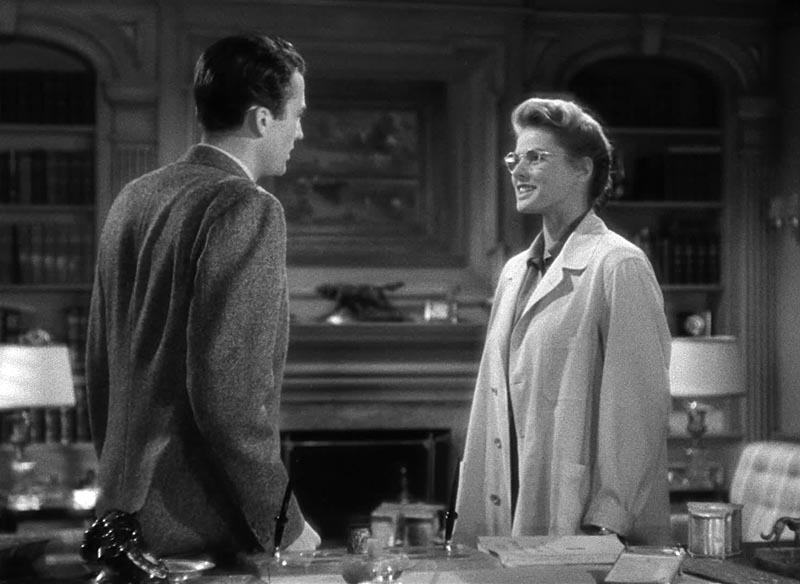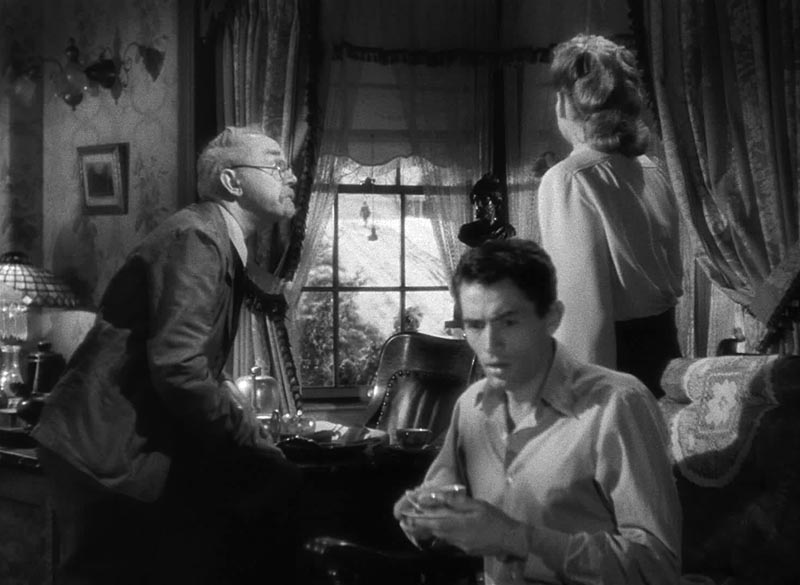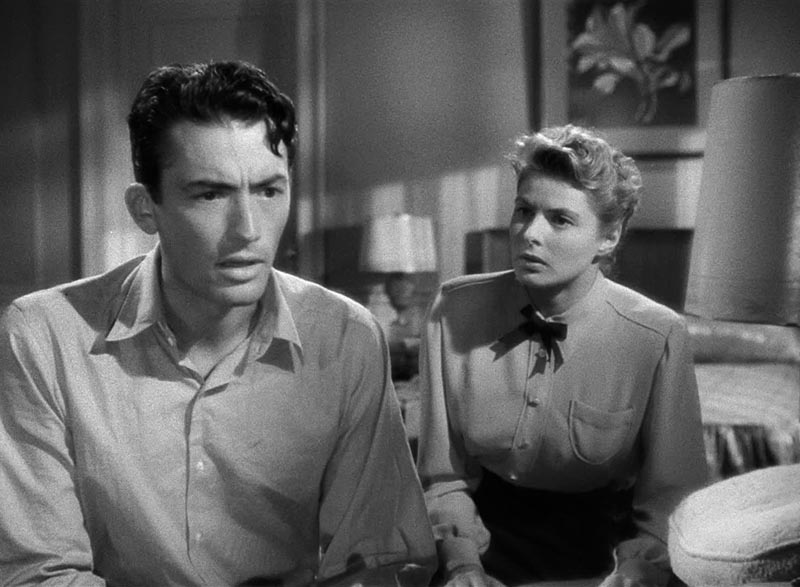 Note the etched rings in the glass diffusion filter being used (I think it's a "Duto"), you can see it in the bokeh: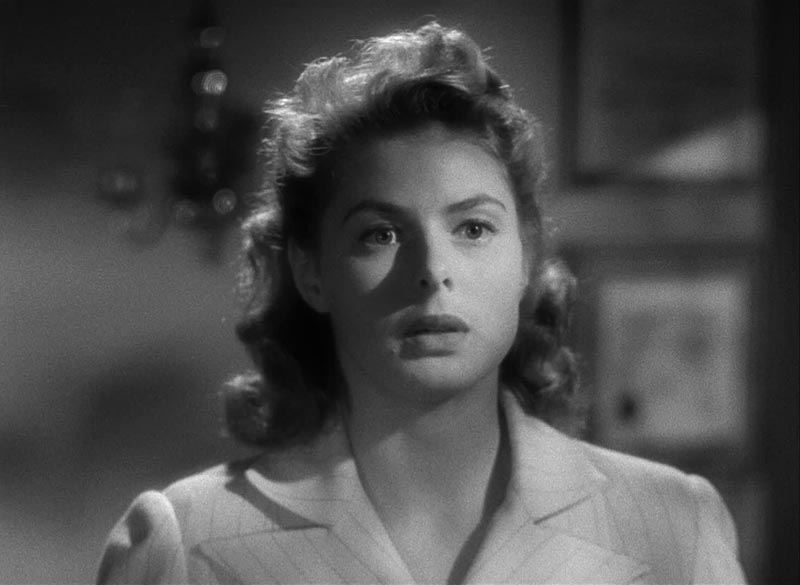 The dream sequences have a more wide-angle deep focus style: