Posted 21 February 2015 - 04:46 PM
Hi, 
I'm looking online for an arri 2b manual but can only find the 2c.
Thank you!
---
Posted 21 February 2015 - 07:05 PM
There's not a big difference between the two.
2C has interchangeable groundglass and removeable eyepiece. The rest is the same from the operator's position.

Jean-Louis

---
Posted 21 February 2015 - 07:17 PM
Hello Sultan!
I don't have the IIB instruction manual, but I do have the 1st sales brochure for the IIB (see page 1 below) when the camera was 1st introduced 5/1958. I also have a nice review of the camera from a popular cinematography magazine dated 7/1959. Both pieces outline the features of the, then, new version of the 35-II camera. There's also some history of the Arri 35 cameras up to 1958.
If you are interested, p.m. me an e-mail address to send them to, too big of files to post here.
Charlie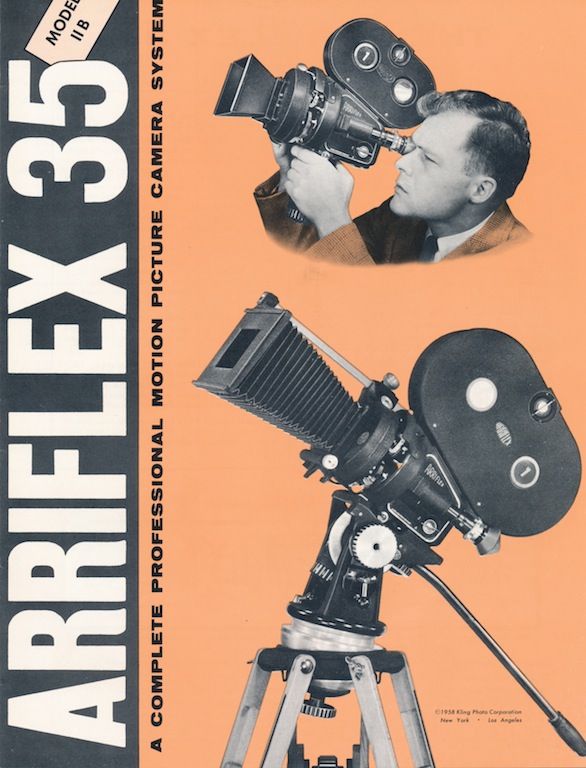 ---
---
Also tagged with one or more of these keywords: ARRi, 2b, iib, manual
Cinematography Forums

→

Cameras Systems and Formats

→

ARRI

→


Started by

Mark Yarbrough

,

Yesterday, 09:10 PM

Arri

Cinematography Forums

→

Cine Marketplace

→


Started by

Rick Anderson

,

19 Feb 2019

arri

,

400ft

,

mags

,

sr2

Cinematography Forums

→

Cine Marketplace

→


Started by

Rick Anderson

,

19 Feb 2019

arri

,

sr3

,

battery charger

Cinematography Forums

→

Cine Marketplace

→


Started by

JJ Walker

,

14 Feb 2019

arri

,

zeiss

,

ultra16

,

ultra-16

and 1 more...

Cinematography Forums

→

Cameras Systems and Formats

→

16mm

→


Started by

Matthieu Tondeur

,

10 Feb 2019

arri

,

anamorphic

,

2x

,

viewfinder