I've been reading the big Kurosawa-Mifune biography "The Emperor and the Wolf" lately, and watching some of the more obscure Kurosawa features that I've missed.  Last night I watched "I Live in Fear", a drama that Kurosawa made right after he did "Seven Samurai" -- it's the story of an elderly patriarch who is in family court because his children want him declared mentally incompetent, all because of his fear of H-Bombs and nuclear radiation, driving him insane ultimately.
Kurosawa built fairly elaborate sets that looked quite simple in design, but allowed him to pull back and use longer focal length lenses and multiple cameras at times.
The opening scene is in a tiny court office on a hot day with almost a dozen characters piled in there.  The master shots seem to be done on a 50mm or 75mm with a fairly high light level to allow most of the characters to stay in focus.
You can see in the first angle, which Kurosawa plays for a long time, the layout: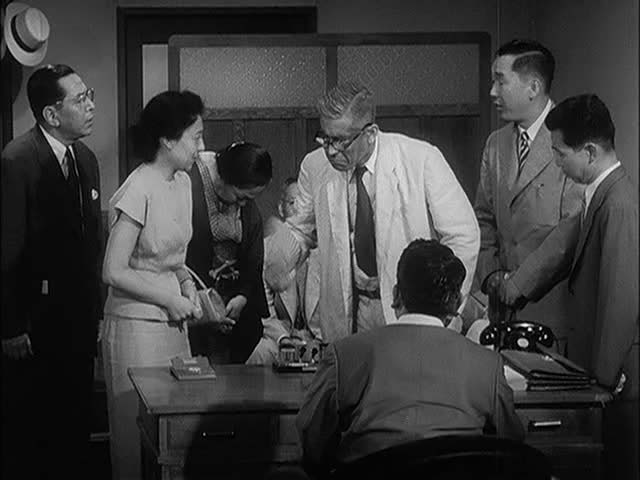 That foreground desk is technically along the window side of the room so clearly either the window wall was pulled or the whole set pushed back from the window wall to make room for the camera and longer lenses.  I only suspect the second just because the window wall is not a simple set, outside the windows is an alley and beyond that more windows and offices inside.
The scene cuts to a close-up of a lawyer sitting in the back corner (I didn't pull that shot).  He gets up and crosses into the room, showing us a side angle of the space, but the camera PANS with him to the window side of the room: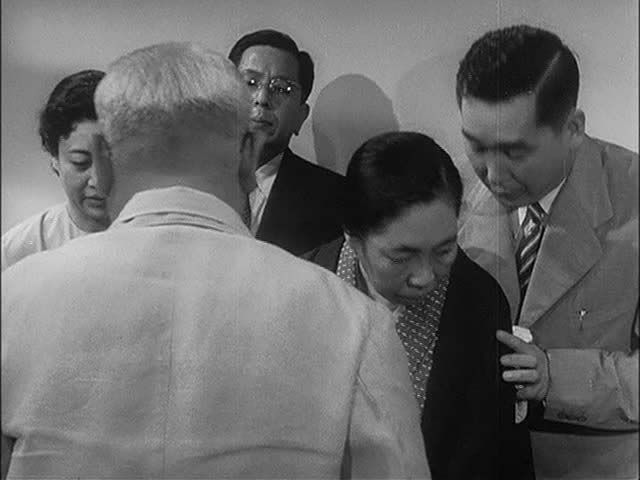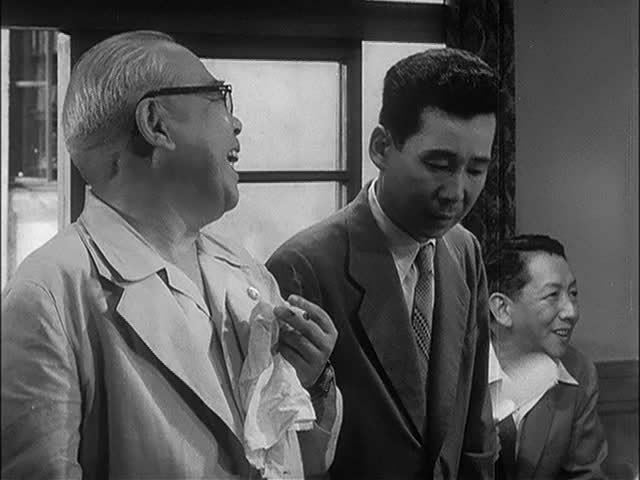 And then tracks around on a long lens until we are looking from flat-on to the window side: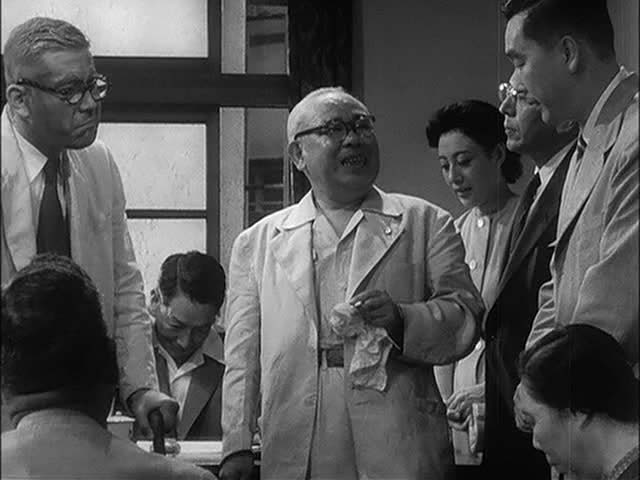 You can see in this tighter shot that the set has more sets visible beyond the window, so it wouldn't have been easy to move that wall (you can see that the light level must have been quite high for that background to be in focus from stopping down the lens):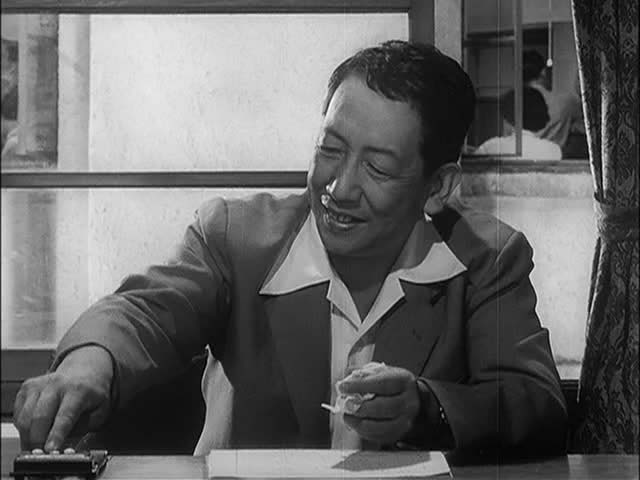 Anyway, I love the compression of the longer lenses, making the people look more packed against each other, and though occasionally one character is blocked from view by another, the staging is so well-blocked that we see things at the right moment.