I just recently watched two movies that Richard Lester made back-to-back in 1964, released in 1965 -- "The Knack.. And How To Get It" and "Help!", both shot by David Watkin -- hist first two feature credits, after spending time making documentaries and shooting commercials with Lester.
"The Knack" was on a poor quality DVD but "Help!" is on blu-ray after a photochemical restoration done around 2007.
"Help!" is fascinating because of the much higher budget given to Watkin (compared to "The Knack"), someone with no real studio training (by which I mean that he did not work his way up in the British film industry like almost every other cinematographer at the time) and feeling no obligation to do anything in a traditional lighting style.  Day exteriors are mostly shot in available light, combined with bounces from white cards covering reflector boards and white sheets.  And considering that the film stock at the time was 50 ASA, stage sets were also mostly lit with softer light.  I saw a behind the scenes video that showed the greenbeds above the sets with big tungsten units being pointed down through large diffusion frames covering the ceiling.
The opening credits are images refilmed off of a projector screen (because the bad guys are watching a projected print) but you can see the softer lighting style right off the bat: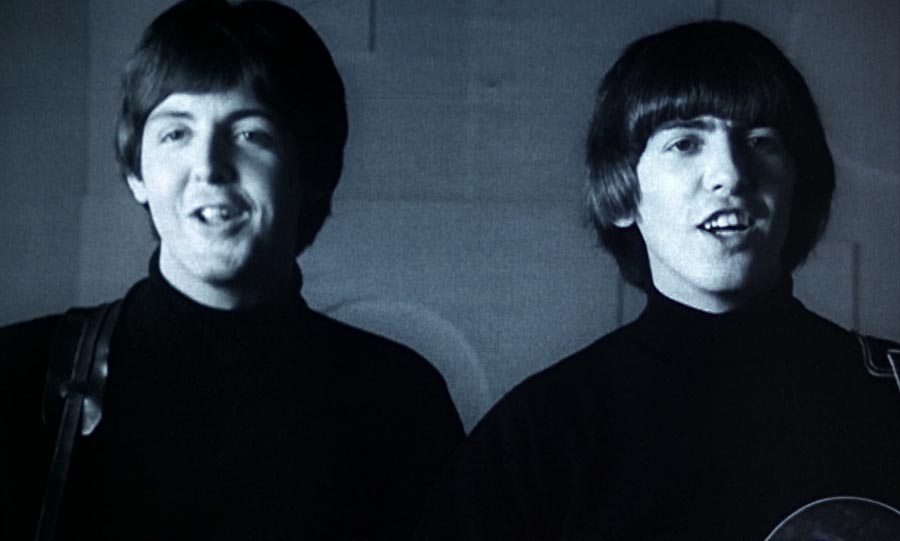 In this angle, you can see the large frames of white diffusion lighting the stage from the performer's right: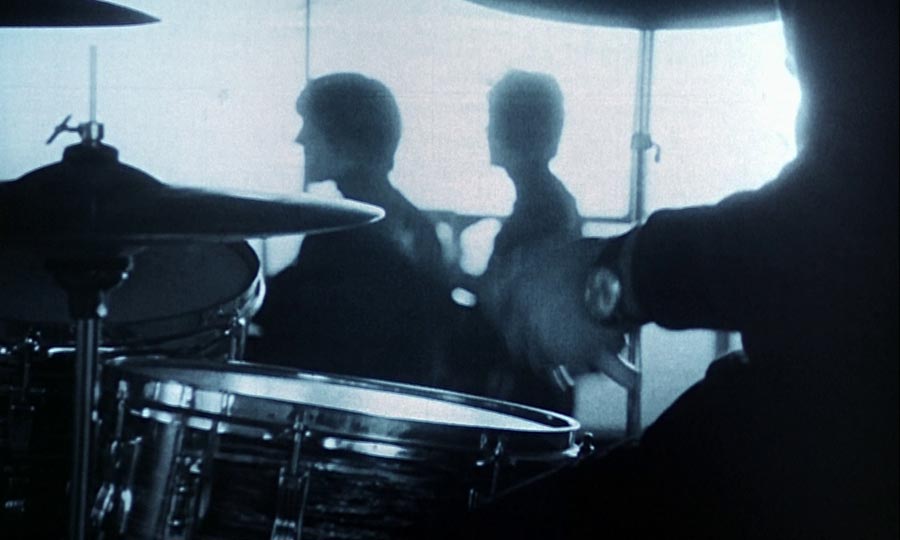 This is one of the sets lit with diffused white panels in the ceiling and off camera from the side: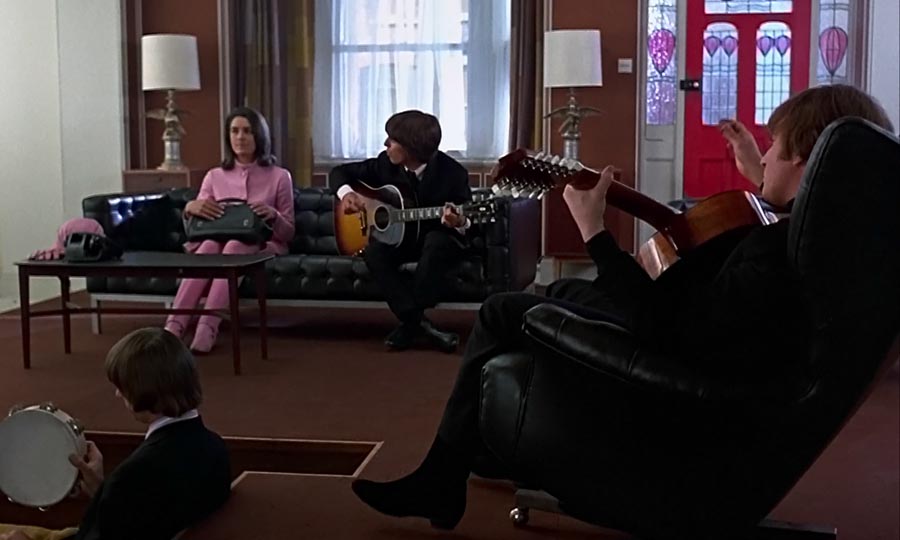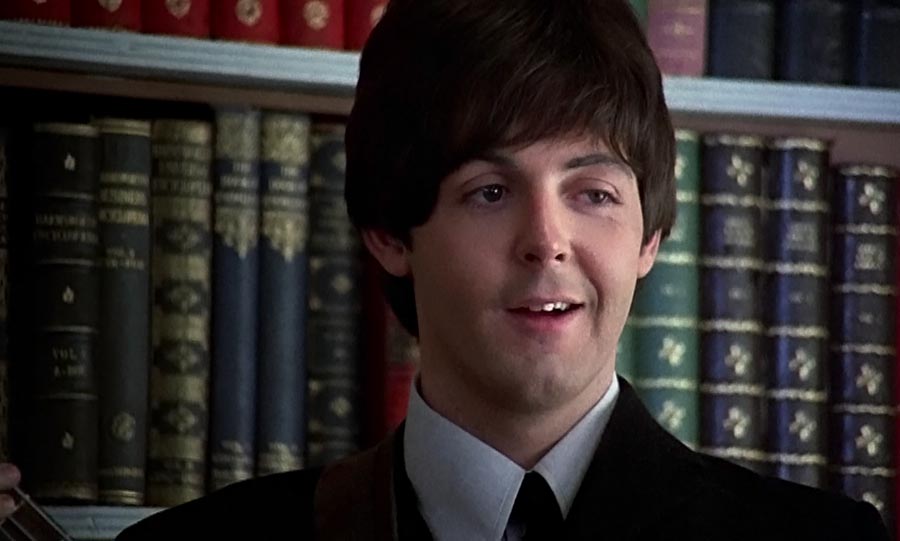 Another location lit with a big soft source: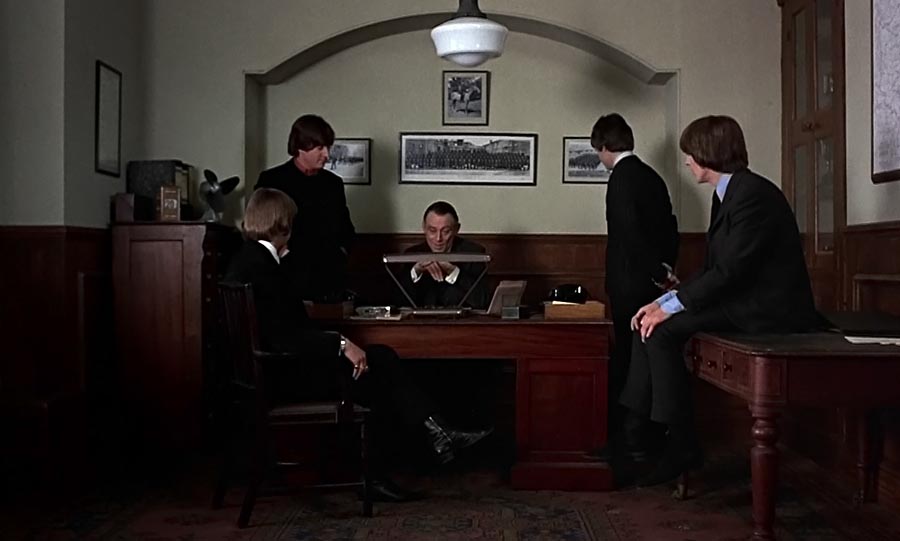 The interior recording studio lit with a single overhead backlight: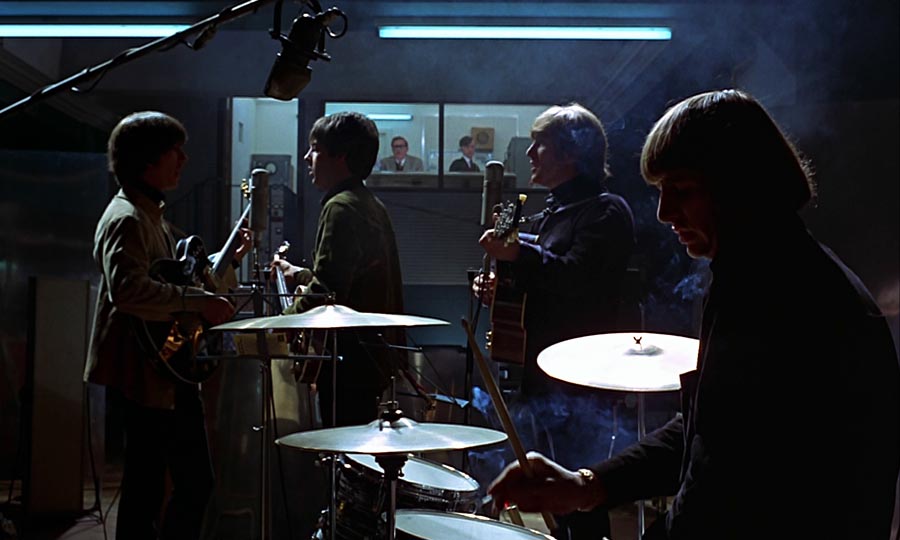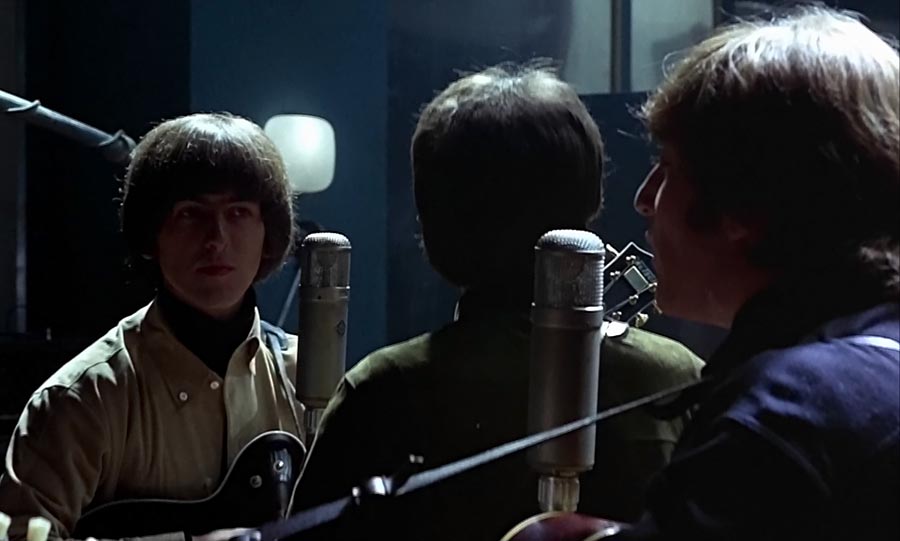 As you can tell from these frames, there is very little of the common lighting styles of movies released in 1965, even considering that this movie is parodying the James Bond films of the time, which were lit in the more common hard-light style of the day.  You look at George Harrison's face in that tighter angle and he's only lit by the backlight bouncing back up into the shadows, which was almost unheard of back then.