This year I wanted to post a series of frames from movies that I saw in my youth through graduating college that made me want to make movies.  These won't necessarily be the greatest movies or best frames ever, they are just images that stayed in my head and went on to influence me.
Today I am going to post a frame from "Kagemusha", which was one of the first foreign-language movies I saw in a theater in its first run. I was visiting home in the fall of 1980 in my first year at college, at the University of Virginia, where I was watching a lot of old movies on campus, but I believe I saw this movie in Washington D.C., probably in Georgetown.
This particular shot still amazes me, a line of soldiers marching along the horizon at sunset -- it's better seen in motion than as a still because the floating dust and the movement creates these ever-shifting shafts of orange light, almost like something out of "Close Encounters".  What puts the shot over the top though are the figures in the foreground, talking among themselves with that incredible background going on behind them.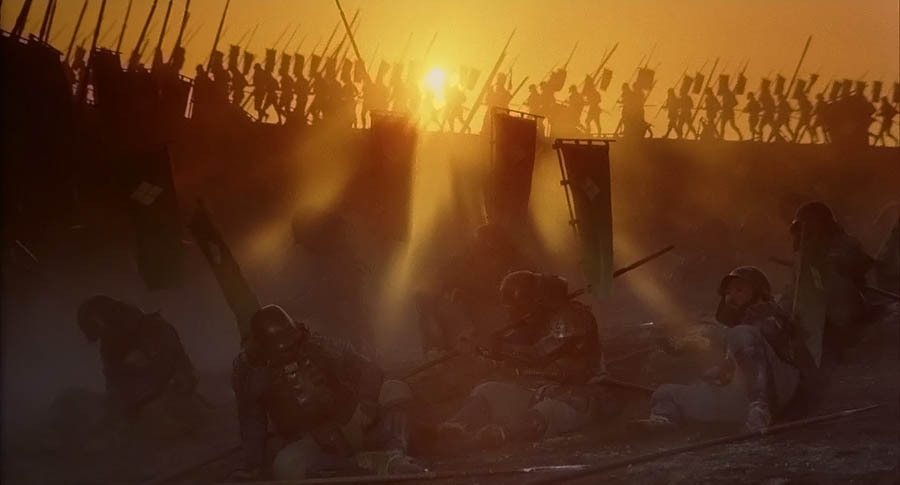 After seeing this, I saw every Kurosawa film I could over the next few years (remember this was before home video, so I saw them projected in revival houses and in screenings on campus.)