Over a year ago, I purchased a macro extension tube to sit between my DSLR and Rokinon cine lens to shoot clips of dice rolls. The "focus to infinity" feature was lost, which I expected, but the depth of field became impossibly shallow for the most part.
The piece of gear (that's probably garbage).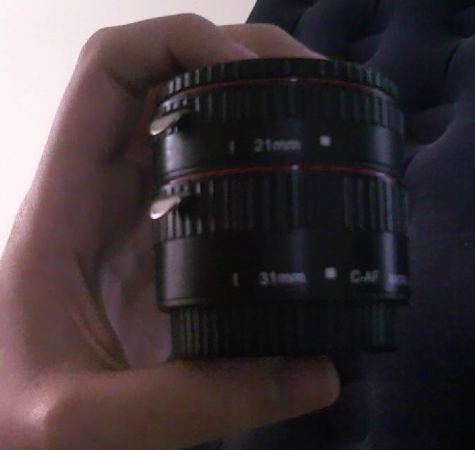 I recently got a zoom lens for a Super35 sensor camera that has a minimum focus distance of 4.5 feet.
There will be times where I'm shooting close quarters indoors and will need that number lowered. Will I be having the same problems with a close-up filter as I do with the macro extension tubes? What are some things to be wary of when using a close-up filter?
Thanks.
Edited by Macks Fiiod, 09 May 2016 - 05:56 PM.