I watched the blu-ray of this last night -- it's beautifully shot in 65mm Todd-AO by Leon Shamroy and is a good companion piece to his work on "Cleopatra".
There is an early "effects" shot that I believe is a great piece of in-camera stagecraft instead of being done in post.
It begins on a wide shot of historical Rome, clearly a painting, but an extra crosses the painting and two others are working in front of it, in sunlight, and the shot is first generation (no grain), and the actor's fuzzy hair crosses the painting with no matte lines, which was impossible back then for composite work -- the shot pans with the actor and pauses at Harry Andrews, playing Bramante, with the painted background still in half the frame, and then the two of them cross over to look down at the city square, and everything is shot outside in real sunlight.  So I believe that the painting that begins the shot was in front of the camera, a huge backdrop painting, and the camera pans from the painted background to a real background.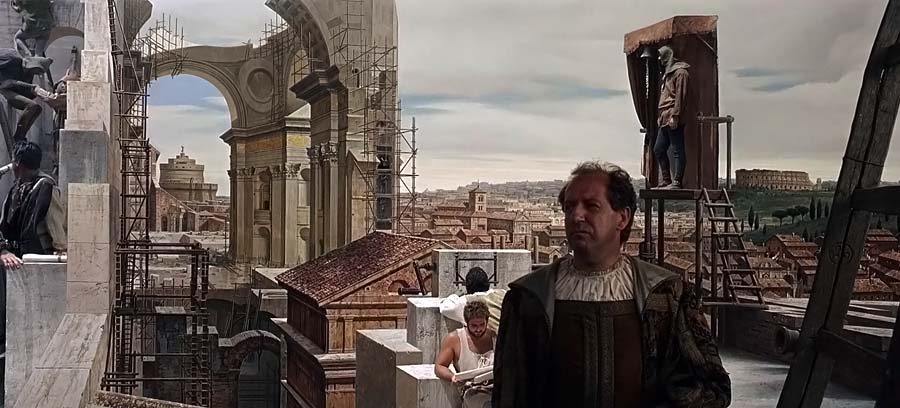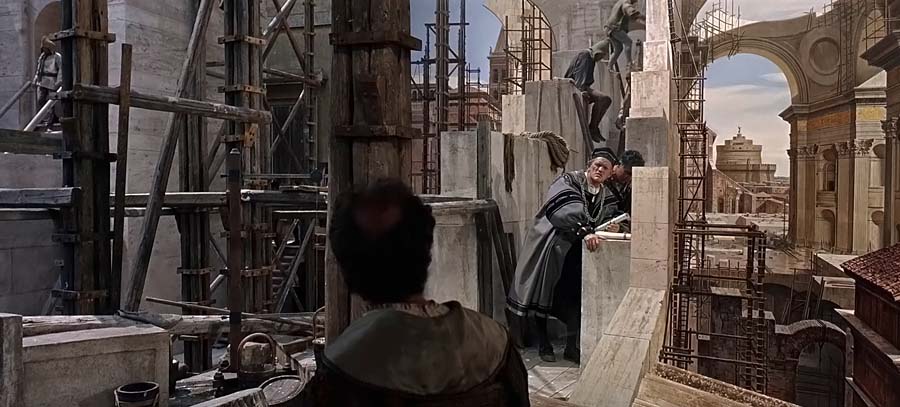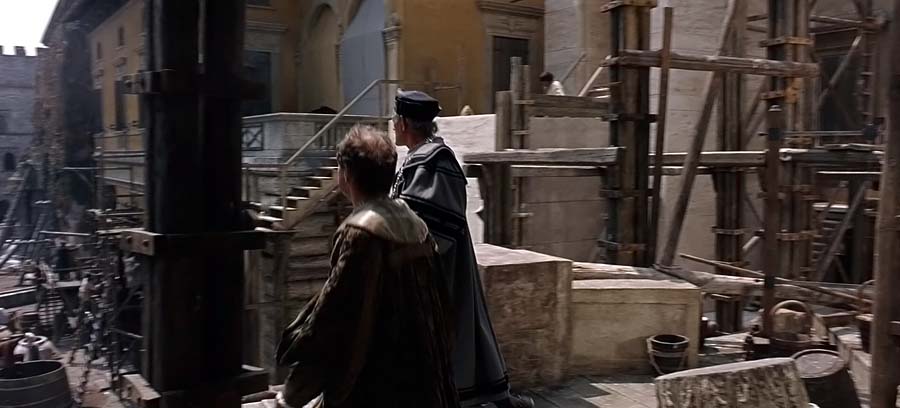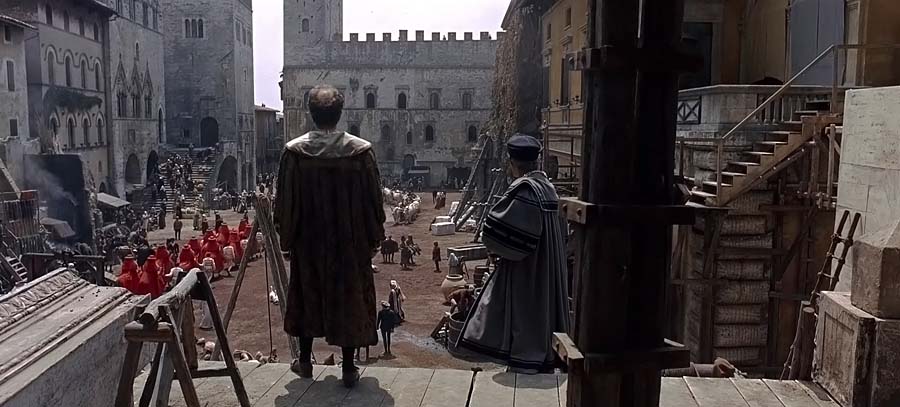 I did a composite of the pan to show the entire length of the shot -- it moves from right to left.