I'm such a widescreen nut that I was looking at my DVD of "How the West Was Won", which was the last movie shot in 3-camera Cinerama (along with "Wonderful World of the Brothers Grimm"), released in 1962. The first was a decade earlier, "This is Cinerama".
I played around with some DVD screen grabs in Paint Shop Pro to replicate the look of the 3-projector presentation on a big curved screen.
This all started because I was watching the DVD of "Battle of the Bulge" (Ultra Panavision 70) which has a few Cinerama-type shots in it (i.e. wide-angle POV shots as the camera barrels down a road or something.)
In the last frame, you see one of the problems of using 3-cameras to create a single wide frame -- when you tilt up or down, the horizon line gets split and canted.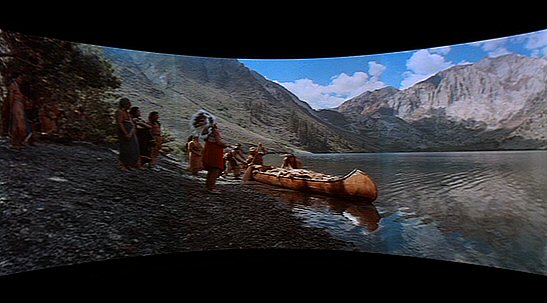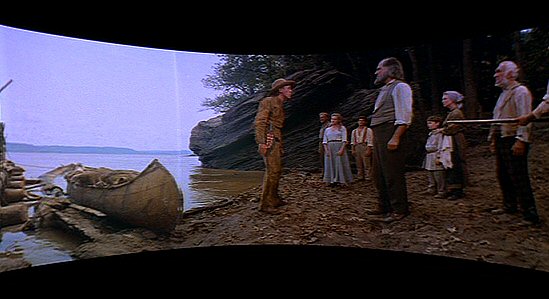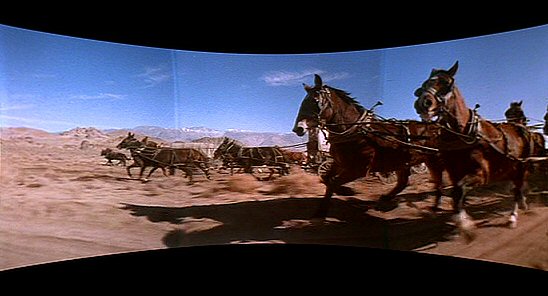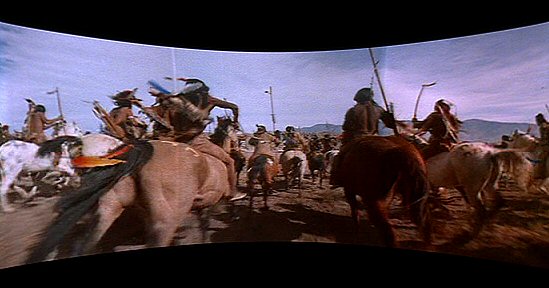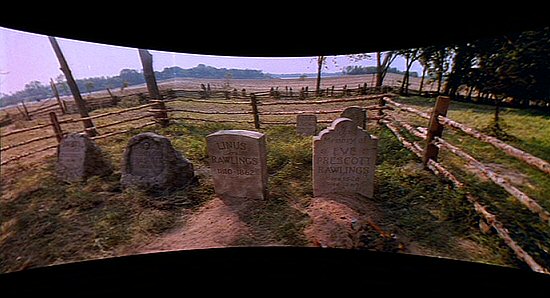 Cinerama used three 6-perf 35mm frames shot side-by-side (with the side cameras criss-crossed to shoot the opposite sides), using a small 27mm Kodak Ektar lens on each camera (actually it was one camera with three movements and three lenses.) Total aspect ratio was about 2.66 : 1. Ultra Panavision 70 (a 5-perf 65mm negative with a 1.25X anamorphic squeeze) had a 2.75 : 1 aspect ratio.