This debate has been raging now for several months, picking up steam again with the announcement of the Alexa LF.
I've tended to fall into agreement with Steve Yedlin, that you can match the "perspective", the field of view and depth of field, between formats of different sizes if you adjust the focal length and f-stop.  But some people's tests have shown a shift in optical perspective (compression/expansion) once you switch to the correct focal length that in theory compensates for the difference in format size.
To my eyes, that difference seems to be more due to differences in lens designs plus some adjustment not being made for where the optical center of the lens is, the nodal point, etc.
I tried to reduce the variables here by shooting this quick test on the same camera with the same zoom lens, once framing for the whole sensor (APS-C in this case) and then zooming out by 2X and framing for a sensor area that would be half the size -- so roughly shooting at 50mm and then at 25mm, and shooting the 25mm version with the f-stop opened up by 2-stops to match depth of field more closely. 
I cropped the 25mm version by eye so there is some minor image shift, and I think zooming from 50mm to 25mm does change the "shape" of the lens distortions so there is some shifting of elements in the frame, but my general impression is that the 50mm and the 25mm version (on a format that would be half the size) match.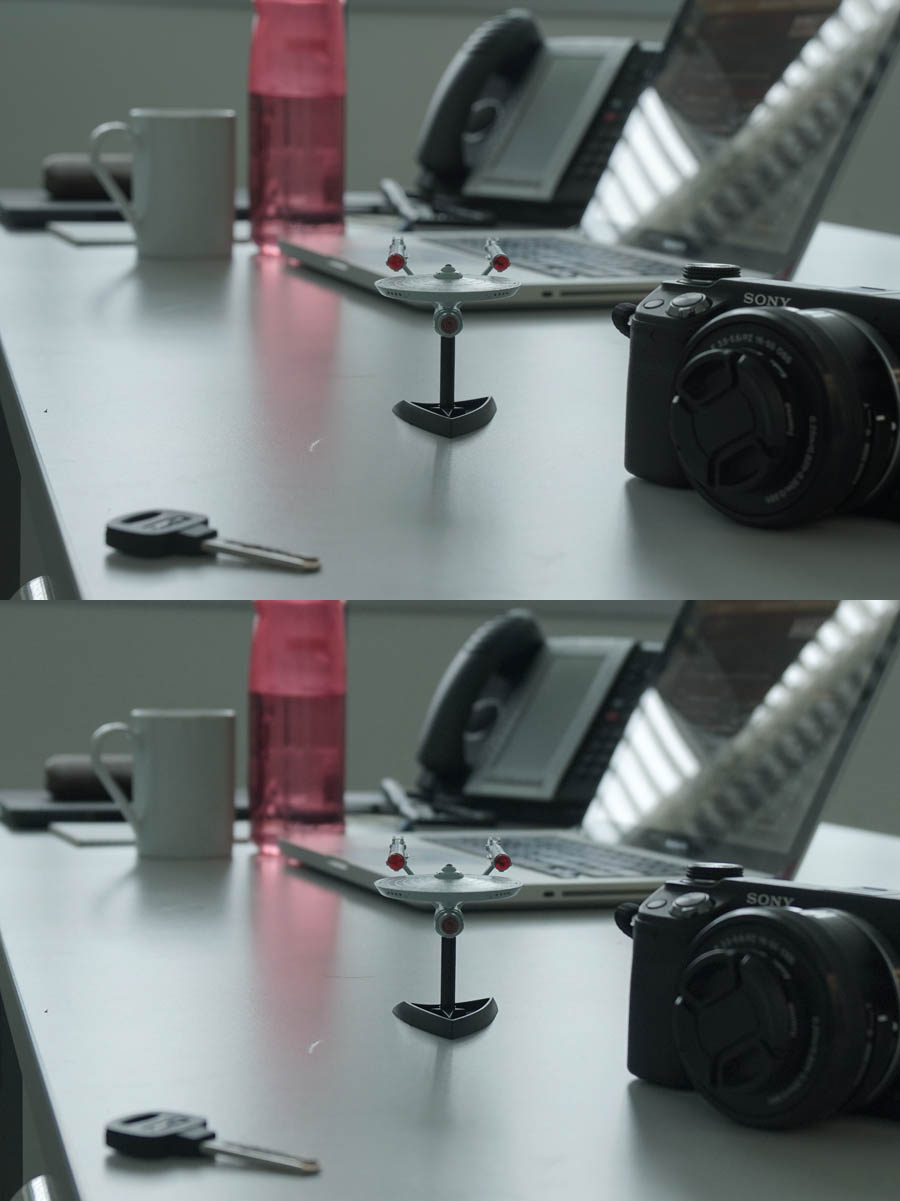 When I've tried this test before by switching from a 50mm on a FF35 camera to a 35mm on an APS-C camera, there was some perspective shift as if I would need to move the camera an inch or two forward or back to correct (and zoom in or out a little). Plus I was physically switching from one camera body to another so wasn't in exactly the same place when the two images were shot.