I bought some Kinos last year and have been very happy with the ridiculous soft quality of the lights.
One struggle I've had with other fluorescent lamps is an ugly green cast. I thought Kino tubes were specially designed to have no ugly green cast, but I looked at the website the other day and saw this chart from the company.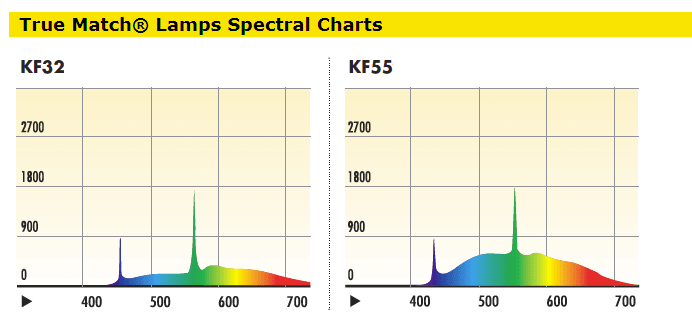 Clearly in their documentation it does reveal green spikes exist.
Could anyone tell me the reason as to why I don't notice it nearly as much as other fluorescent lamps? What are they doing different with their tech from others?
Thanks for any input.